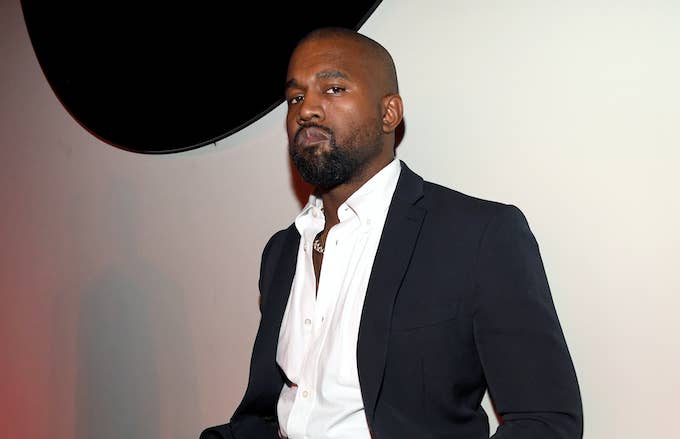 As one of the most famous people in the world, Kanye West is no stranger to being judged.
There's no denying that 'Ye is one of the most commercially and critically successful artists of our time; but despite his accolades and cultural influence, he was constantly blasted for being unapologetically egotistical—a trait he claims has significantly changed since recommitting to his Christian faith.
"I thought I had it all figured out," he recently told Vogue. "[God has changed] everything, my ego ... God put it all together. I'll tell you what, when I don't apply grace, I don't get the results I'm looking for. Everything must be done with grace. That's one of the things I pray for—and I need to pray for more."
But now that Kanye is on the Christian path, he isn't immune to judgment ... even from the Christian community. Vogue points to several lines in Kanye's Jesus Is King track "Hands On": "What have you been hearing from the Christians?/They'll be the first one to judge me/Make it feel like nobody love me."
Like many self-described Christians, Kanye acknowledges church-goers are typically held to a higher standard for the very reasons he mentioned in "Hands On." Many in the Christian community exude a holier-than-thou attitude, which opens them up to judgement from outsiders. However, Kanye wants to remind the world that Christians aren't perfect.
"A lot of times, people try to point out the flaws of people who are Christian. But always remember, Christians are not Christ," he said. "We fall short. We all fall short of the glory ... It's like, there's a lot of people with 23 on their backs, but there's only one [Michael] Jordan. You can't really compare most people with 23 on their backs to Jordan at all."
The 42-year-old goes on to speak about his upcoming opera Mary, which is a follow-up to last month's Nebuchadnezzar stage show in at the Hollywood Bowl. Kanye said the second opera was originally titled Birth of Jesus, but was changed after he decided to refocus on the story on Mary. The show premiered earlier this month at Art Basel Miami, and will head to the David Geffen Hall at Lincoln Center on Dec. 22.
You can read Kanye's full interview at Vogue's website. He also touches on the importance of teaching his children about the Bible, as well as surrounding himself with people who will keep on the right path.
"You can pick your influences," he said. "I sought out to have Bible study, and to be around other Christians who could keep me accountable."