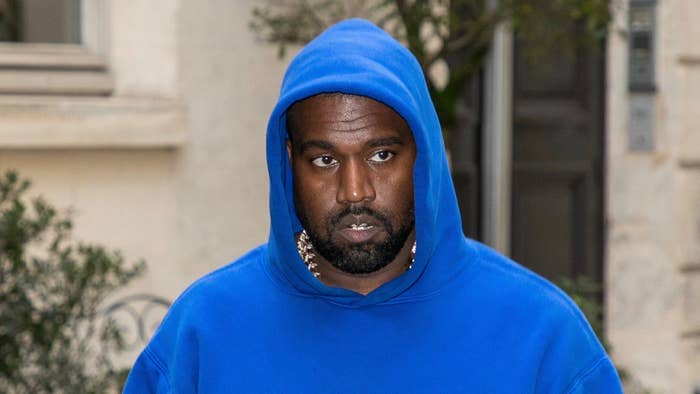 UPDATED at 8:37 p.m. ET: The Kanye 2020 campaign appears to be making progress.
Shortly after his team reportedly filed a "Statement of Organization" with the FEC, the Oklahoma State Election Board confirmed West had secured a spot on the state's general election ballot. A representative for West told People magazine he had submitted a "Statement of Candidacy" and paid the $35,000 filing fee to run as an independent candidate. 
West's Oklahoma State of Candidacy form was posted online, and includes the same information that appeared on the "Statement of Organization" submitted to the FEC.
See the original story below.
Kanye West hasn't abandoned his presidential aspirations after all—or at least that's what recent filings suggest.
As pointed out by TMZ, an individual named Andre Bodiford filed Form 1 "Statement of Organization" with the Federal Election Commission on Wednesday, effectively establishing "a principal campaign committee" for West. The document lists the 43-year-old entertainer as the BDY (Birthday) Party candidate for November's election, and designates Bodiford as the campaign Custodian of Records and Treasurer.
The news comes just days after political adviser Steve Kramer announced West had dropped out of the race after attempting to get on the Florida and South Carolina ballots.
"He's out," Kramer told the Intelligencer before declining to provide an explanation. "I'll let you know what I know once I get all our stuff canceled."
It was less than two weeks ago when West, who has been teasing his presidential bid since 2015, announced his intentions to run in the 2020 election against presumptive Democratic nominee Joe Biden and President Donald Trump.
During a recent interview with Forbes, West reiterated his criticism of the Democratic Party and said he would've run as a Republican if Trump wasn't the party's official nominee.
"A lot of times just like political parties they feel all Blacks have to be Democrat," West explained. "This man, Joe Biden, said if you don't vote for me, then you are not Black. Well, act like we didn't hear that? We act like we didn't hear that man say that? That man said that. It's a rap. We gonna walk, all the people. That is a form of racism and white supremacy and white control to say that all Black people need to be Democrat and to assume that me running is me splitting the vote."
According to FEC spokesperson Christian Hilland, West has yet to file Form 2 "Statement of Candidacy," which will make his presidential run official. This form will be activated once West's team shows it has raised over $5,000 in campaign activity.
"I see no such filing," Hilland told the Daily News.