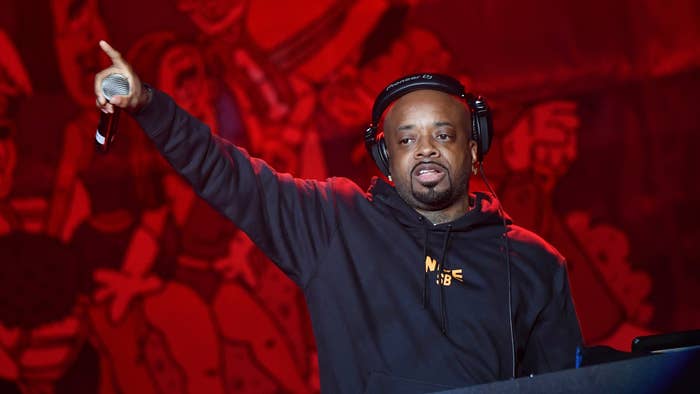 If you aren't feeling Dvsn's latest single, then, you clearly lack taste and music knowledge—at least, that's what Jermaine Dupri believes.
The Grammy-winning producer took to Twitter on Saturday to address some of the criticism surrounding Dvsn's "If I Get Caught"—a polarizing track that premiered Friday along with an official video. 
"The people I see with something bad to say about 'If I Get Caught,' I'm sure have never listened to blues," wrote Dupri, who co-produced the song with Bryan-Michael Cox and Dvsn's Nineteen85, "and if you never listened to blues, then you're musically blind in my book and you can't see what we did."
As the title suggests, the R&B song tackles the issue of infidelity, and how cheating isn't indicative of a loveless relationship.
"If I get caught cheating, that don't mean I don't love you," Daniel Day sings on the chorus. "… I know, I know you ain't gon' let one little fuck mess all this up/Don't let one mistake take all this away."
Some listeners slammed the track's message as "sexist" and "toxic" while others focused their criticism on the song's production. 
Dvsn has also responded to the criticism, reassuring fans that "If I Get Caught" is "chapter 1" of a much longer story.
The track will likely appear on the follow-up to Cheers to the Best Memories, their 2021 joint album with Ty Dolla Sign.