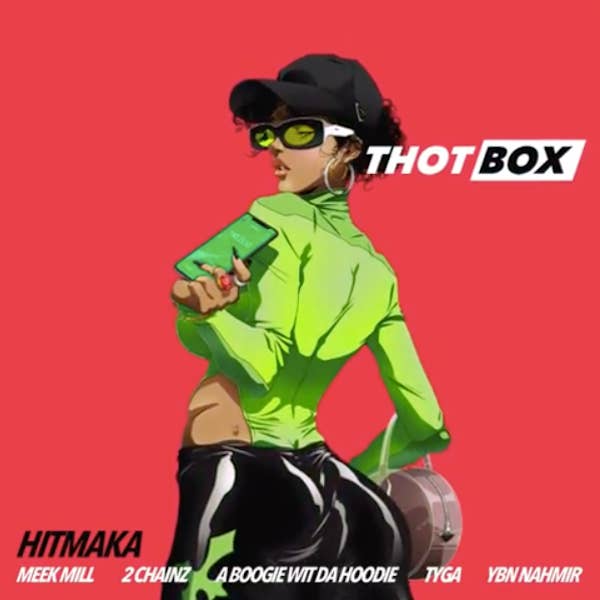 Hitmaka has assembled a team of hip-hop heavy-hitters for his first official single "Thot Box."
The track includes appearances by Meek Mill, 2 Chainz, Tyga, A Boogie Wit da Hoodie, and YBN Nahmir, all of whom have worked with Hitmaka on previous records. The prolific producer has been teasing the banger on social media over the last several months, indicating it would appear on his long-awaited album Big Tuh.
"Throughout my career, I've always been able to put records together for different people," Hitmaka said. "Once I had the hook, I knew who I wanted on it. I got Nahmir, Meek, 2 Chainz, Tyga, and A Boogie. Everybody was feeling it. They say, 'It's a hot girl summer,' so we had to tell the other side of the story from the male perspective. We love all women. You watch, the girls are going to love this ... It's going to be a takeover. I'm excited for hits, more hits—and more hits."
You can stream "Thot Box" now on all major platforms, including Apple Music and Spotify.
Stay tuned as more information about Hitmaka's forthcoming project comes through.