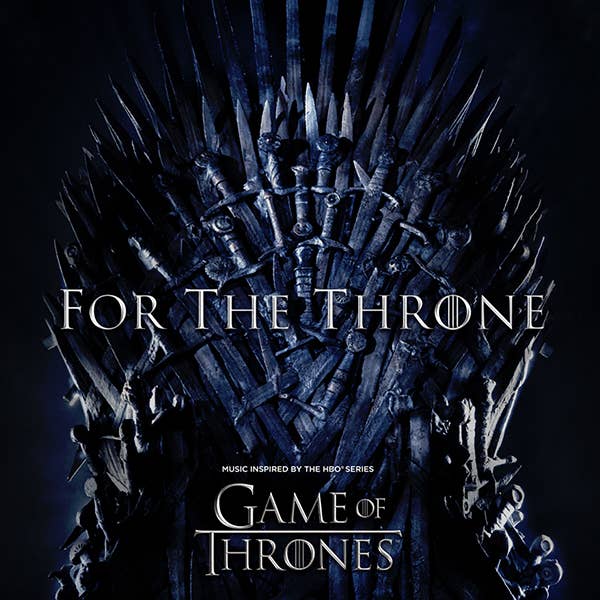 In support of Game of Thrones' eighth and final season, HBO teamed up with Columbia Records on a compilation album inspired by the hit series.
The project is dubbed For the Throne and delivers 14 tracks that cover a wide range of genres: rap, R&B, rock, pop, and even folk are all represented in the album with guest appearances by Travis Scott, SZA, The Weeknd, ASAP Rocky, Lil Peep, Ty Dolla Sign, Chloe x Halle, and many more.
"I'd heard they have unspoken rules about the way the show looks and sounds and feels," co-executive producer Ricky Reed told Billboard. "So for me going in, sonically, I knew I wanted to represent for the fans of the show and I was inspired by the idea that the show's fans listen to all kinds of music, so my goal was to say, genre to genre, 'How do we make songs that have that mood?'"
The final result was nothing short of solid.
For the Throne can be purchased on iTunes or streamed on Apple Music and Spotify. 
You can also check out the lyric video for "Power Is Power" below.
Fans will also receive a montage video of epic GoT footage this Friday. The visual will be soundtracked by "Power Is Power," featuring Travis Scott, SZA, and the Weeknd. This video, however, shouldn't be confused with the single's official video; that's expected to arrive at a later date.