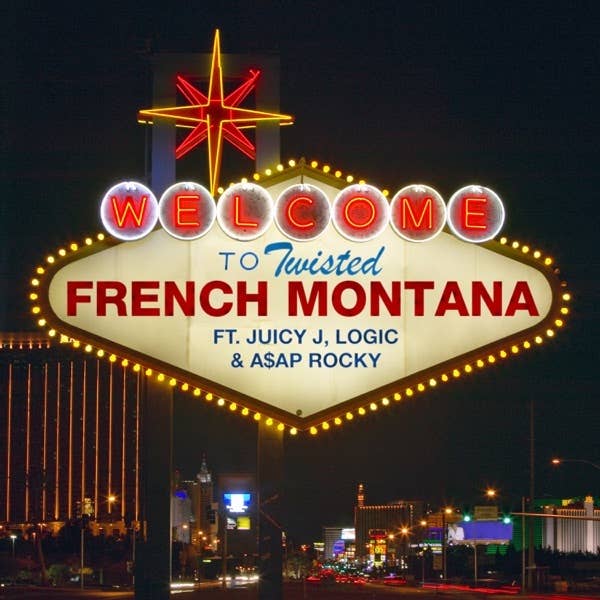 It's clear French Montana's third studio album will be stacked with big-name features.
On Thursday night, the Morocco-born rapper rolled out the inevitable club anthem "Twisted," featuring ASAP Rocky, Juicy J, and Logic.
"Fuck it, then I bounce, hell nah, I can't do no date/1-800, then I kill the pussy, who can relate?" Young Sinatra raps. "Got a bitch in all states, like the fake Denzel/Word to Yeezy, my shit's breezy, it's too easy."
The song arrives two weeks after French shared "Writing on the Wall" with Cardi B and Post Malone. Both of these singles are expected to land on French's upcoming album MONTANA, which is slated to arrive sometime next month.
"As far as this album I'm more excited that I'm able to have the right people around me to keep me grounded and help me make the best music that I can make," he told Entertainment Weekly earlier this year. "I never really sat anywhere and made an album before. I was always all over the place — different studios, different cities … and now that I can stay stable in one studio and make music. It's about to be dangerous. It's about to be very dangerous."
"Twisted" is available now on Apple Music, Spotify, and other major platforms.