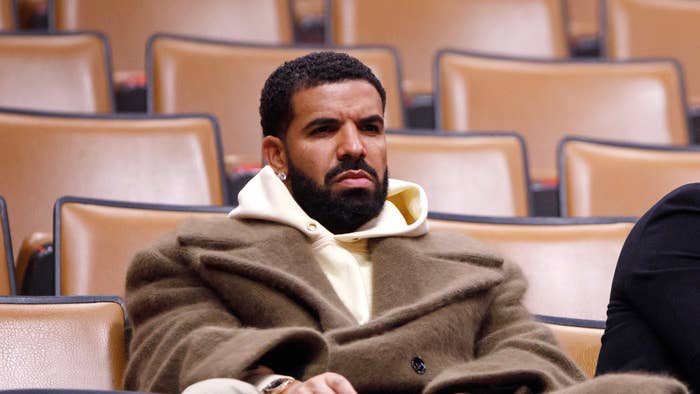 Drake has taken legal action against his alleged stalker.
According to legal documents reviewed by Complex, the Canadian-born rapper has requested a temporary restraining order against Mesha Collins—a 29-year-old woman who is accused of harassing Drake over the last several years. TMZ reports Collins was arrested back in 2017 for trespassing on Drizzy's Hidden Hills property.
Since then, the woman has allegedly showed up at Drake's residence on multiple occasions and has threatened Drake's life and the lives of his family. Drake's attorney Larry Stein also claims the woman sent him a series of emails last month, one of which stated that Drake should "put a bullet through your head now bitch."
If granted, the protection order would prohibit Collins from going near contacting Drake; his son, Adonis; as well as his mother, Sandy Graham; and father, Dennis Graham.
The filing comes months after Collins reportedly slapped Drake with a $4 billion lawsuit alleging defamation and invasion of privacy. RadarOnline reports the complaint stemmed from Collins' aforementioned 2017 arrest; however, Drake argued he couldn't have defamed the plaintiff because he didn't know her name until last summer.
"In April 2017, somebody broke into my Los Angeles home when I was not there. At the time of that incident, I was not told any details about the trespasser, including her name," he wrote, as reported by RadarOnline. "I understand that [Collins] filed a lawsuit against me in August 2021. When this lawsuit was filed and served on me, I learned that Plaintiff is the same person who broke into my house in Los Angeles in April 2017."
Collins reportedly tried to revive the lawsuit last month, but her request was ultimately denied.