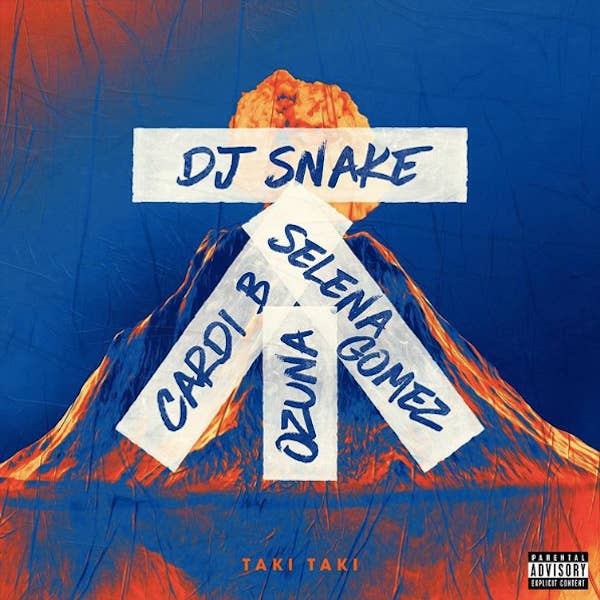 DJ Snake has released his reggaeton-infused single "Taki Taki" and it features assists by some of the biggest Latin artists in the game: Cardi B, Selena Gomez, and Ozuna. That lineup just screams "radio gold."
The infectious track hit streaming services Thursday night, more than a month after DJ snake teased it on social media.
In a recent interview with Billboard, the French DJ/producer revealed he had originally recorded the song exclusively with Ozuna; however, he later decided that the cut needed a woman's touch.
"I wanted to make a reggaeton club record. So I sent it to Ozuna, and he crushed it," DJ Snake told the outlet. "But I want to have more females in the record, Spanish-speaking, so two queens right here. [...] This is what I always wanted to do, they blessed me with this greatness and dope energy. It's just a great combo."
You can listen to "Taki Taki" now on all major streaming services, including Apple Music/iTunes and Spotify. Keep your fingers crossed for an accompanying music video.