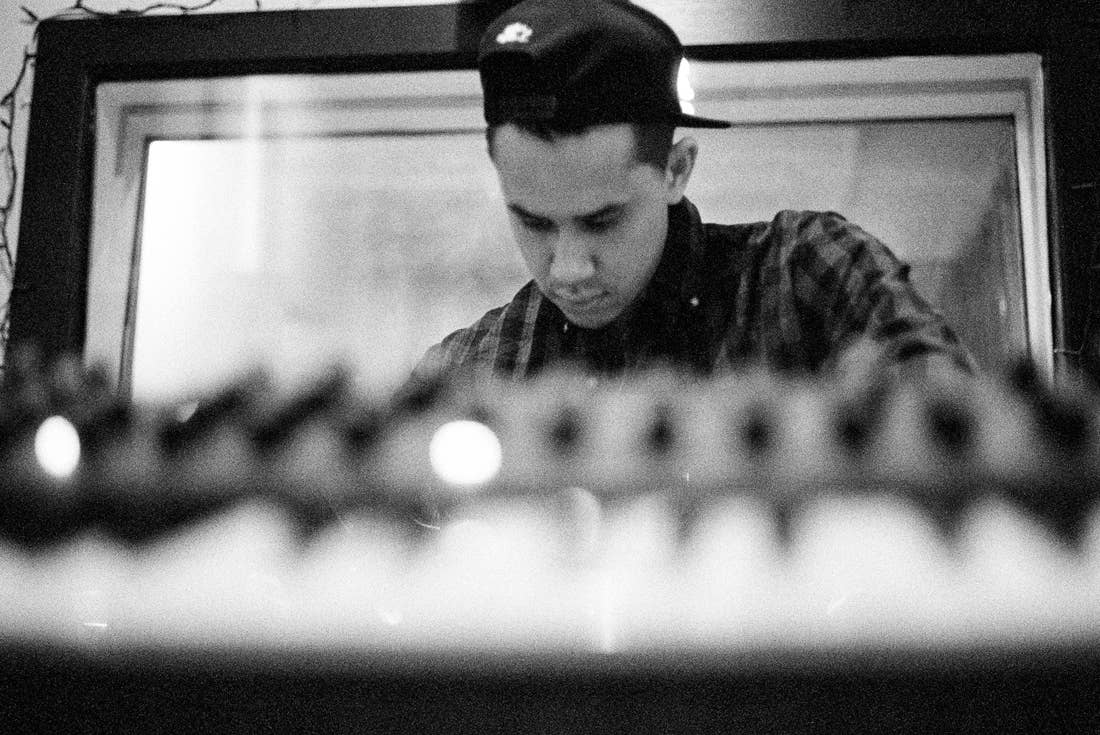 Frank Dukes is putting his son to bed. It's a Monday evening in early March in Mississauga, Ontario, a small suburb of Toronto. "When I'm in Toronto (I work) pretty dad hours," Dukes says laughing.
It's true. Dukes is a producer, one who has worked with Kendrick Lamar, Drake, Kanye West, and Rihanna, among others, but many of his most recognizable hits (Kanye's "Real Friends," Drake's "0 to 100," Rihanna's "Needed Me") began as ideas in the room next to his son's, a nondescript home studio. He's become one of the most sought after talents in the industry. You could call him a producer's producer, but it's probably more accurate to call him a producer's producer's producer. 
But when he's at home, he goes by his real name, Adam Feeney, and right now, his number one priority is his young son. It's anything but the typical rap star life. Duke ponders whether his neighbors even know what he does. "I think they wonder what the fuck I do," he says. "I'm just at home all the time wearing jogging pants. They probably think I sell drugs or something."
Dukes's story is one borne out of discovery, and delving deep into the records of the '60s and '70s with a need to understand how these classics were crafted. Prior to ever touching the boards, his first foray into music was piano lessons at five years old. "I just wasn't into it," he tells me. He quit piano after three years, but his love of music continued to grow, and he embraced punk rock and Nirvana heavy as a teen, and later, hip-hop and DJing.
Dukes' first paying gig was a beat for Lloyd Banks. This early production work inspired the creation of his Kingsway Music Library. It was made by Dukes as a collection of partially formed ideas and samples that could be purchased and used by artists and producers without worrying about the arduous—and at times litigious—sample clearance process.
"It was working and getting a couple of major placements that had samples in them, and then getting the paperwork and being like, OK, I see what happened here," Dukes says recalling the early days of his career. "I got the short end of the stick on the deal." That end of the stick is a familiar story for producers. Often, producers come across a record they want to sample. After a lengthy clearance process, the licensing costs of the sample cut into their percentage on the record, after paying out the label and publisher.
"they have to re-evaluate the system. Songwriters aren't getting paid."
Although those Kingsway Music Library ideas may not have been fully fleshed out, that hasn't stopped everyone from Grammy award-winning pop producers to some of hip-hop's biggest names from purchasing the library and manipulating its sounds. "You literally just never know," Dukes says in response to where samples from the library end up once they're purchased. One such instance saw a sample from the library end up on Selena Gomez's latest album, The Revival.
Along with serving an unfilled need for artists and record companies, the library also affords Frank Dukes a music producer's playground of sorts to experiment and toy with new ideas. "My approach to making music has always been making ideas and developing them," he explains. "Sometimes I develop them all the way by myself. The other part of development is I will work with my friends who are just some of the best producers in the world, give them an idea. If I think one thing would be amazing for Boi-1da to flip I'll give it to him, or Vinylz, or Metro Boomin. Those guys all do really great, unique things separately."
With the economics of the music industry changing and artist budgets tightening up, it's easy to understand why the Kingsway Music Library has become such an important resource, why Dukes was looked upon as somewhat of an innovator. But according to the producer, it comes down to the quality of the music being created. "Now people go on SoundCloud and sample something that came out two weeks ago. It's just the evolution of sampling. I'm not necessarily breaking completely new ground, it's just a different approach to it. Ultimately it just comes down to the music. You could make a music library, but if the music isn't right, no one is going to sample it."
On the day of our interview, Kanye tweeted he was no longer releasing CDs. The announcement from an artist of Kanye's stature further signaled the death of one of music's long-standing physical formats. With physical music products quickly being replaced by streaming services, Dukes sees certain people benefiting greatly from the shift, just not the ones creating the music. "I think they have to re-evaluate the system. Songwriters aren't getting paid," he says. "The labels are getting paid off the streaming. The streaming companies are making the most money. There needs to be some sort of re-evaluation and re-distribution of how all that breaks down because it's robbery to songwriters at this point."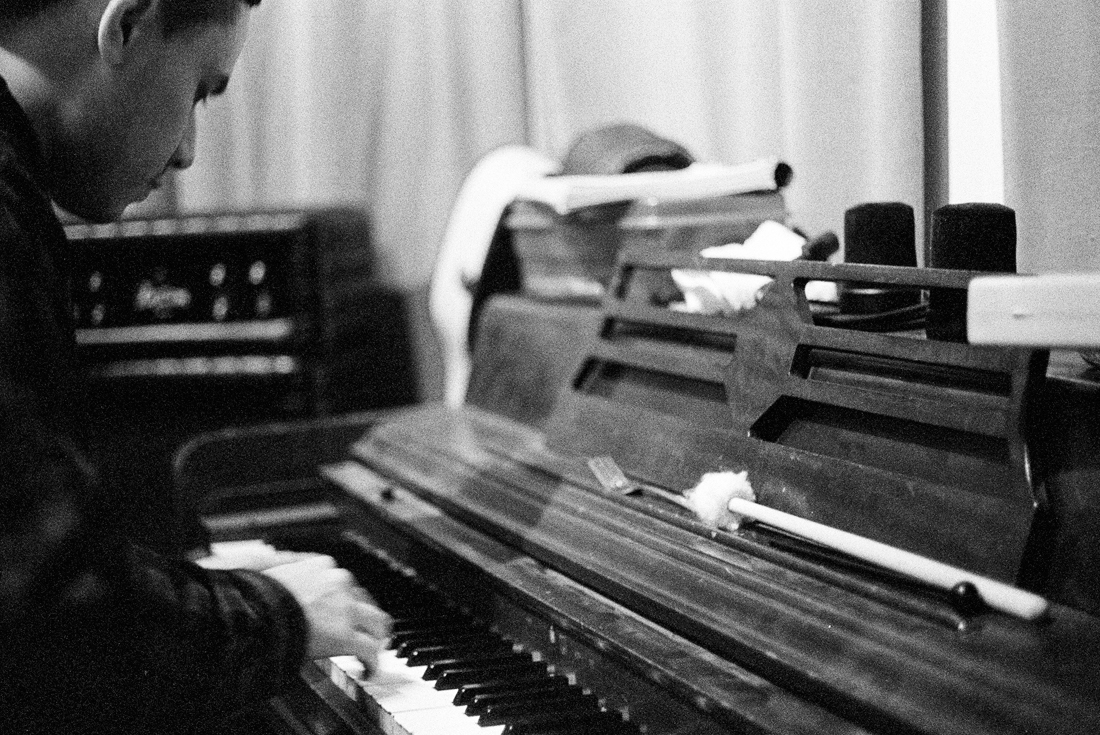 A true student of music, Dukes philosophy on production is one that harkens back to the days of producers who would truly orchestrate everything about an artist's sound. "It's really just making decisions a lot of times… making a decision to even work with somebody else is really a process in the production," Dukes explains. "Producers like Phil Spector would bring the best engineers, the best drummer, the best guitar player, and the best string arranger… bring all the best of everything together to do something." Dukes calls Spector—who's best known for his work with the Beatles and more particularly George Harrison and John Lennon—one of his favorite producers of all time. It's Spector's collaborative philosophy that Dukes tries to bring to his own work. "(Other producers) doing what they're great at and me doing what I'm great at, we come together and create something that's bigger than both of us."
It's also the way records were made in an older era that appeals to Dukes. "I love music with real instruments," he says. "I'm not one of those guys that's a purist about analog vs. digital, but I love the analog approach. Sonically, I connect to that." 
It's Dukes' appreciation for many genres and the inspiration found in the music that allows him to craft his soundscapes. "Beach Boys' Pet Sounds is now one of my favorite records of all time," Dukes says. "That record I love as much as I love Wu-Tang's Enter the 36 Chambers… the difference between a lot of the beatmakers and guys like Pharrell, who is a producer and songwriter that writes beautiful chords and melodies, is the closing of that gap of where someone can like the new Migos song and appreciate how an Elton John song is arranged."
While Dukes has worked with a wide array of artists, he has strong ties back to Drake and the OVO camp, including work on Drake's early mixtapes, "Pop Style," Drake's collaboration with The Throne off the Toronto's rapper's upcoming Views From the 6 album, as well as providing the anchor sample on Drizzy's hit, "0 to 100/The Catch Up."
Dukes also contributed to Drake's "Charged Up," the initial shot on wax fired in the summer 2015 beef between Meek and Drake, a feud that continues to this day. "I think Drake just destroyed him," says Dukes. (The sentiment is shared by a majority of rap fans.) 
Despite Duke's deep allegiances to OVO, he recognizes Meek as a talented MC. "I think Meek was a... I'm speaking about him in the past tense, I was going to say was a great artist," Dukes explains. "I was a fan. I think the 'Dreams and Nightmares' intro is probably one of the best rap moments in the last decade."
"I think Drake just destroyed [Meek Mill]."
Much of Dukes' recent work has been collaborative in nature. Case in point, "Real Friends" off Kanye's The Life of Pablo, which featured contributions from Dukes, Havoc, Boi-1da, and Kanye himself. It's a working style that Dukes feels elicits some of his best results. "I love the process of collaboration… to me it just makes sense." It's also a working style that is more present in hip-hop than it used to be during the days of DJ Premier and Guru, or Pete Rock and CL Smooth. There was a time when one MC and one producer would lock themselves in the studio and create a cohesive piece of art that very much had a recognizable "sound" throughout, to where you knew distinctly that it was a Gang Starr record.
This process still happens in 2016 on a limited basis—Run the Jewels springs to mind—but Dukes believes production is slanting towards collaboration. "I think it's a change in approach," Dukes says. "Production in general has evolved because of it. In the '90s, the production we loved on hip-hop records was the most stripped-down shit. Today's production is just so much more evolved. Kanye's bringing in choirs and string sections, there are beat switches halfway through beats. Those big productions are the products of a team."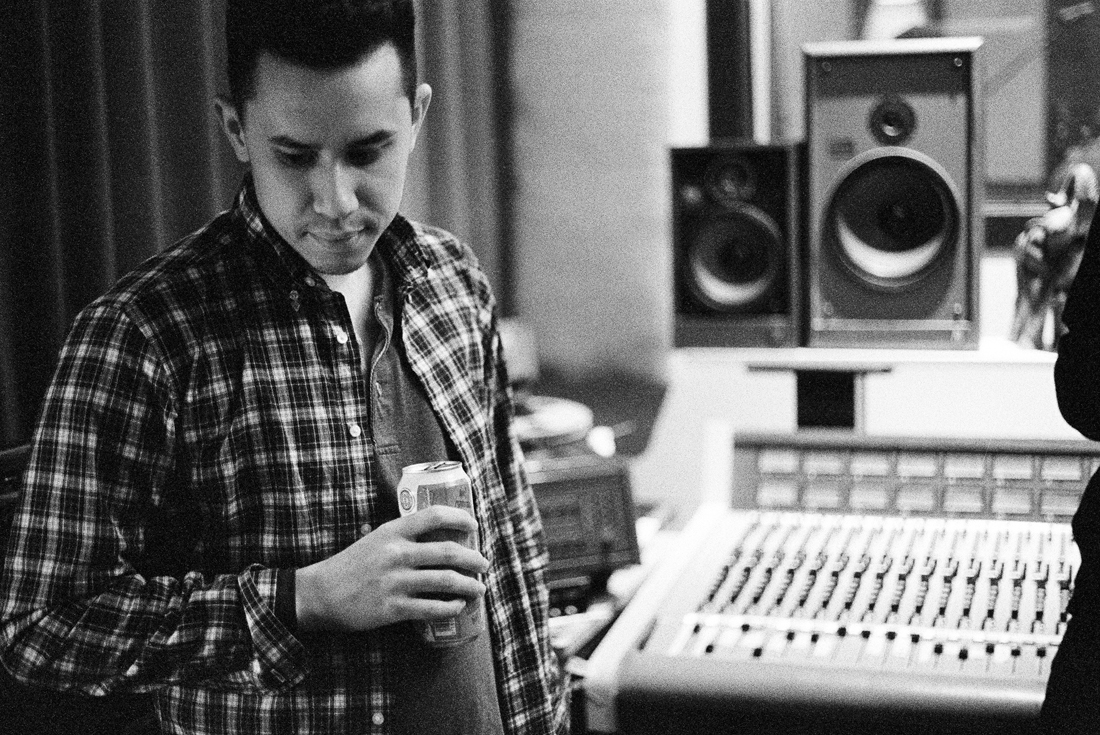 Dukes now finds himself collaborating with hip-hop's upper echelon. He no longer seeks out artists—they come to him now. But he still cites a chance encounter as the spark for his early career. "The first big artist I met was 50 Cent. Just to be able to sit down with him and him tell me how much he loved my music," Dukes says, reflecting on the moment. "I ended up doing a song deal with him… this was like 2008, 2009, when 50 was on top of the world." 
Letting his guard down a bit, Dukes admits for a long time he was nervous to get in the studio with established artists and create something from scratch. "Now I have the confidence where I know I can go in, sit down, and figure something out for the artist."
One of those artists blessed by Dukes production was Kendrick Lamar. Dukes provided production contributions to "untitled 07 | levitate" off Lamar's surprise release, untitled unmastered., which shook the hip-hop world out of nowhere in early March. And if you thought the fans were the only ones in the dark about the release, you'd be mistaken, as Dukes was pretty much out of the loop too. "I didn't know that song was coming out until the day of. They hit me like, 'Something is coming out tonight and you're on it.' I think he recorded most of this when he was recording To Pimp a Butterfly. I heard he recorded something like 50 to 100 songs [for the album]. I know he has other ideas that I worked on that he has songs to. I'm not sure if they'll see the light of day."
While working with the likes of Kanye and Kendrick is an honor only a handful of music producers enjoy, Dukes also wants to cultivate and develop talent out of Toronto. Mustafa, an artist with a background in poetry, is the first person to fall under Dukes' development wing. "He has one of the most distinct and unique voices I've ever heard," Dukes says of the lyricist, who was born out of Toronto's Regent Park neighborhood. Mustafa, who is currently in the early stage artist development with Dukes, was introduced to the producer by another buzzing Toronto name. "My boy River Tiber introduced us. I had kind of been hearing about [Mustafa] from a few different people... and how he was an incredible writer." In listening to Mustafa, one can see how he would benefit from Dukes' knack for live instrumentation and pulling the soul out of the artists he works with.
Frank Dukes is a producer in every sense of the word. He's not afraid to make music that pushes boundaries or collaborate with artists that challenge his own boundaries. He calls "influence" the most important thing a producer can have and is seeking longevity rather than instantaneous fame or stardom. 
While Dukes may not be seeking stardom, there is no disputing that he is present on many of hip-hop's biggest songs in 2016, a position quite different from where he was five years ago. "It's really different. I mean, I'm just getting used to the fact that I can do the things I want to do. I think the biggest thing for me, and doing all these records, is the ability to gain control and have artists trust my vision to do things."