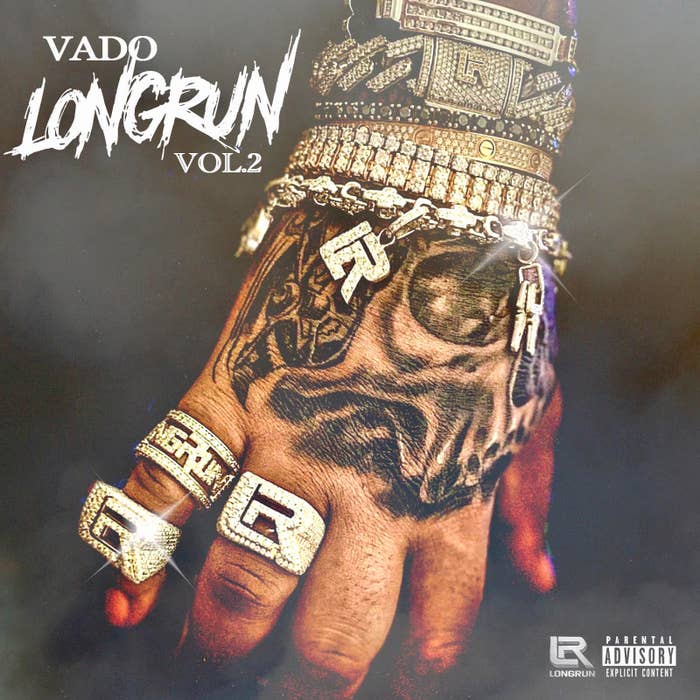 More than two years after the release of his last full-length offering, Long Run Vol. 1, Harlem legend Vado returns with his latest project, Long Run Vol. 2.
The 18-track tape features the previously released single "Respect the Jux," as well as guest appearances from fellow New York rappers Jim Jones, Lloyd Banks, Dave East, Papoose, and Don Q. 
"Long Run Vol. 2 is gonna be one of the best tapes of '22!" Vado said in a press release. "I'm a show y'all who can rap and who can really rap! Time to quiet da critic's and let em know I'm NYC's Top 5 dead or alive."
The release arrives just a month after Vado announced the formation of a new supergroup with Lloyd Banks and Dave East called The Council. When Complex premiered the trio's first single "Respect the Jux" in December, Vado revealed the song shares its title with an upcoming movie he'll be in.
"'Respect the Jux' is taken from my forthcoming project, Long Run 2, but it will also be the title track from a movie which I will appear in next year," he said. "This is the soundtrack of the gritty NYC streets, so it's only right I went and got two of the grittiest lyricists to join me in Lloyd Banks and Dave East; AKA Bank Matthews and Dave Hyatt."
Stream Vado's new project now on all major platforms.