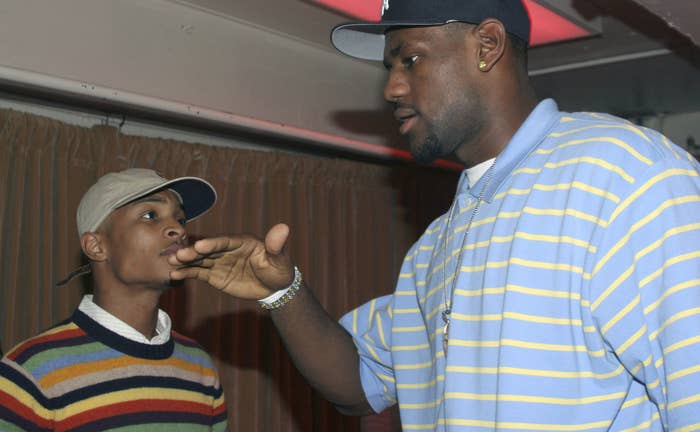 Over his postseason career, LeBron James has never struggled against the Atlanta Hawks, beating the team all three times he faced them while suiting up for the Cleveland Cavs.
During a recent interview, T.I. shed light on how LeBron won him over during one of the Cavs' NBA playoff series vs. the Hawks.
"I'ma always be a LeBron James fan, and I'ma tell you why," T.I. shared in the clip below. "The last Mother's Day my grandmama was alive, LeBron came to my grandmama house and sat on my front porch, right on Bankhead, ate barbecue, kicked it with me, my grandmama, and all my cousins and shit."
And when was that in NBA terms? "Right before they kicked the Hawks' ass and went on to the goddamn Eastern Conference Finals," Tip said. "And that's the year she died. She always ask me, 'Where that tall fella?' … Yeah, LeBron came to Bankhead. He wasn't a billionaire at the time, but he still left a little billionaire residue. So I'ma always be a LeBron fan."
LeBron's Cavaliers battled the Hawks in the 2009, 2015, and '16 NBA Playoffs. 
During James' tenure, Cleveland beat Atlanta each time, toppling the Hawks in the Eastern Conference semifinals in 2009 and 2016, as well as the 2015 Eastern Conference Finals.