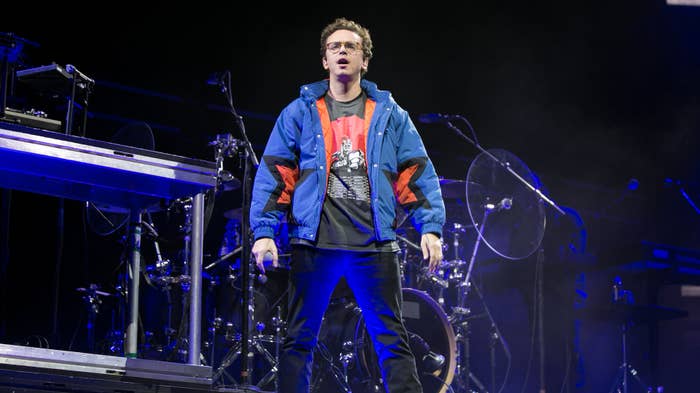 Three years after the release of his fifth studio album Confessions of a Dangerous Mind, Logic has revealed he created the project to be intentionally controversial. 
During a Twitter Q&A on Sunday, the DMV rapper was asked about the existence of a Confessions of a Dangerous Mind side B. Although he denied that there's a side B in the vault, Logic shared that the album, which debuted at No. 1 on the Billboard 200 in May 2019, was a satirical "social experiment."
"No but the funny thing is people didn't realize it was a satyrical social experiment," he wrote. "I win and to this day the numbers show it is my most popular album proving my point."
He added, "Make a controversial album and people talk. I've never actually admitted this lol."
Elsewhere in the Q&A, Logic teased plans to share "hundreds of releasable songs" and "thousands of demos" when he becomes independent. 
Back in April, the rapper called out Def Jam for "fucking up" his releases.
"Def Jam, why you fucking up my releases, man?" Logic said in a video posted to Twitter. "First of all, I love you Tunji. Tunji's my guy, he ain't got nothing to do with this. What the fuck is going on, man? I told Def Jam that I wanted to release my shit as a two-pack and I just found out that they're releasing it as two singles at the same time. What kind of shit is that?"
Later this summer, Logic will hit the road with Wiz Khalifa for their upcoming Vinyl Verse Tour. Featuring guests DJ Drama, C Dot Castro, and Fedd the God, the 28-city trek kicks off July 27 at the FivePoint Amphitheatre in Irvine, California, making stops in Houston, Atlanta, and Brooklyn, before wrapping Sept. 2 in St. Louis.
Check out the full list of tour dates below.