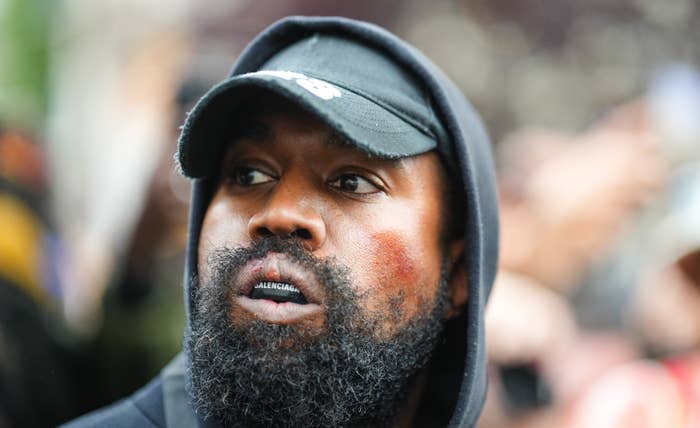 UPDATED 10/27, 10:35 a.m. ET: Less than a week after attorney Camille Vasquez dropped Kanye as a client, the multi-hyphenate's lawyers have also parted ways with him.
Reuters reports that Quinn Emanuel Urquhart & Sullivan lawyer Alex Spiro has cut ties with Ye, who "asked me to be his attorney but the representation never formalized." Spiro, who has worked with high-profile clients such as Elon Musk, said, "I do not represent Mr. West."
New York law firm Cadwalader, Wickersham & Taft have announced they will no longer be working with him, either. Nicholas Gravante, who is a partner of Cadwalader, worked with Ye as recently as last month amid his exist from Gap. Robert Cohen of Cohen Clair Lans Greifer Thorpe & Rottenstreich confirmed he's no longer representing Ye, too, after previously working with Ye as one of his multiple divorce lawyers.
UPDATED 10/24, 2:00 p.m. ET: Camille Vasquez, an attorney who helped Johnny Depp win his defamation trial against Amber Heard, is no longer providing legal counsel to Kanye West.
TMZ reports Vasquez, who Ye hired over the weekend, told West she would only work for him if he renounced his recent anti-Semitic comments. "Our sources say Kanye refused to do so, and fired Brown Rudnick," the outlet notes.
See original story below.
Kanye West has hired an attorney in the wake of his recent anti-Semitic remarks.
TMZ reports Ye is retaining Camille Vasquez, one of the attorneys who helped Johnny Depp in his defamation trial with ex-wife Amber Heard. Vasquez, along with her Los Angeles-based law firm Brown Rudnick, will provide Kanye with legal counsel on a "variety of business matters."
Ye sparked backlash this month by making harmful and offensive comments on social media and in interviews, including tweeting that he planned to go "death con 3 on Jewish people," a likely reference to DEFCON 3.
"I'm a bit sleepy tonight but when I wake up I'm going death con 3 On JEWISH PEOPLE," he wrote. "The funny thing is I actually can't be anti-Semitic because black people are actually Jew also You guys have toyed with me and tried to black ball anyone whoever opposes your agenda."
Twitter subsequently removed his tweet for violating its rules. Ye's latest Drink Champs episode was taken down shortly after premiering this week; it contained anti-Semitism and misinformation about the death of George Floyd. An already-taped appearance on LeBron James' The Shop was scrapped for similar reasons.
On Friday, Balenciaga announced it has no "plans for future projects" with West, as Women's Wear Daily reported that the Kering-owned fashion house had cut ties with Ye, although a specific reason was not provided.
"Balenciaga has no longer any relationship nor any plans for future projects related to this artist," a Kering rep told the publication.