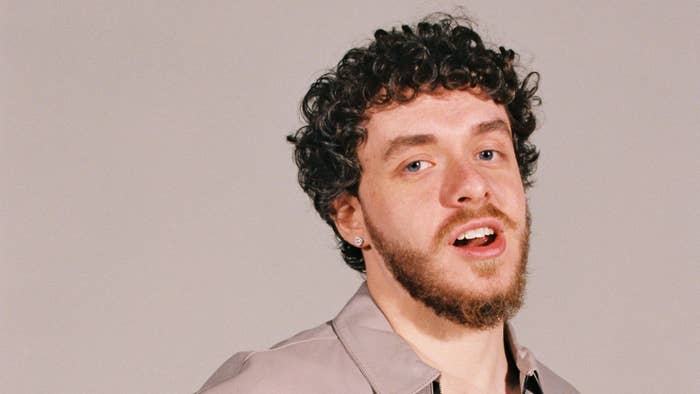 Jack Harlow has unveiled the tracklist and features for his second studio album, Come Home the Kids Miss You.
The 15-track project, which includes one song named after Dua Lipa, features the previously released singles "Nail Tech" and "First Class," as well as guest appearances from Drake, Lil Wayne, Pharrell, and Justin Timberlake. 
Earlier this week, Harlow took to Instagram to tease "Dua Lipa."
"Dua Lipa, I'm tryna do more with her than do a feature," he rapped along to the snippet.
Come Home the Kids Miss You will serve as the official follow-up to the 24-year-old Louisville rapper's 2020 debut LP, Thats What They All Say. 
Hits Daily Double is already projecting that Come Home the Kids Miss You is expected to bring in an impressive 160,000-180,000 in its first week, and for good reason. Harlow recently earned his first solo Hot 100 No. 1 with "First Class," which topped the chart last month on the strength of a 2022 record 54.6 million streams, 4.1 million radio airplay audience impressions, and 10,600 downloads, all in its first week.
The song marks Harlow's third top 10 hit, following the No. 2 peak of "Whats Poppin" in 2020—specifically the remix featuring DaBaby, Tory Lanez, and Lil Wayne. And in 2021, his Lil Nas X collaboration "Industry Baby" reached No. 1.