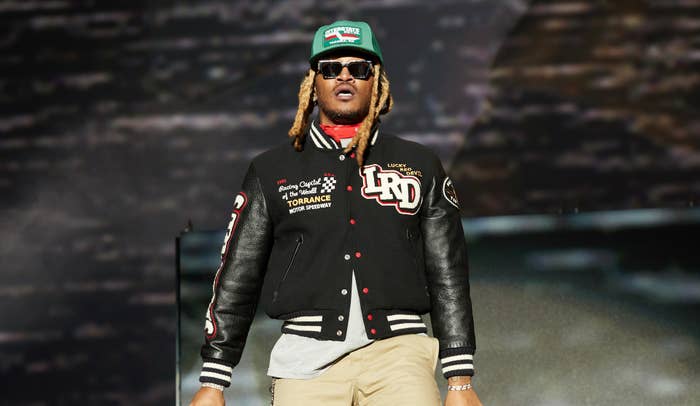 Just a few days after "Wait For U" debuted at No. 1 on the Billboard Hot 100, Future took to Twitter to reveal why Tems, who's sampled on the song, is credited as a featured artist.
"Soon as I heard the @temsbaby sample over @atljacobbeatz instantly connected to my soul," Future wrote. "Even tho wait for u is a sample and not an original recording I still put Featuring @temsbaby if u wasn't familiar with her work. Thank u Tems."
Earlier this week, "Wait For U" debuted atop the Hot 100, giving Tems her first No. 1 on the chart, and Future his second, while Drizzy becomes the first rapper in history to have 10 songs hit No. 1 on the Billboard Hot 100. 
As Billboard reports, the song brought in a huge 40.2 million streams, 7.9 million radio airplay audience impressions, and 6,400 downloads sold during its first week. 
"Wait For U" is a standout track from Future's latest album I Never Liked You, which became the Atlanta rapper's eighth No. 1 on the Billboard 200 chart.
I Never Liked You earned 222,000 album equivalent units, of which 214,000 consisted of streaming units, equaling 283.75 million on-demand streams of the set's tracks. The remaining units were split between 6,500 coming from album sales and 1,500 from TEA units. It also outperformed early projections, which were sitting between 175,000 to 200,000 units. 
Watch the music video for "Wait For U" below.