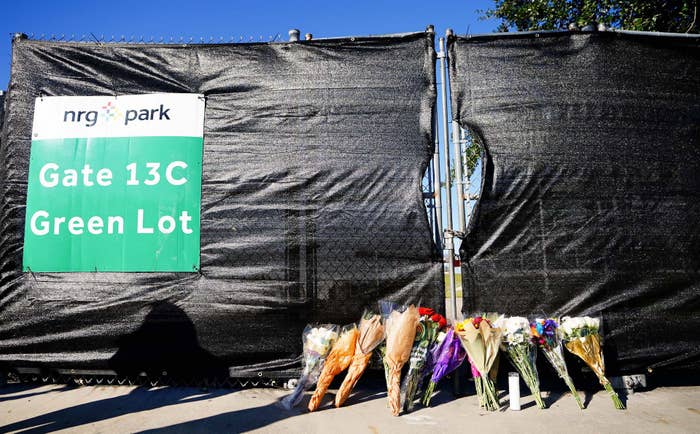 Less than two days after eight lives were lost during a crowd surge at Travis Scott's Astroworld festival in Houston, Texas, investigators have begun sharing information about the victims.
As of Sunday afternoon, five of the victims have been identified by either their families or the schools they attended: John Hilgert, a 14-year-old freshman at Memorial High School in Houston; Brianna Rodriguez, a 16-year-old junior at Heights High School in Houston; Franco Patino, a 21-year-old student at the University of Dayton from Naperville, Illinois; 23-year-old Rudy Pena; and Danish Baig, 27, who had dreams of becoming a U.S. Border Patrol Agent, according to TMZ. 
Houston officials on Saturday announced that the victims ranged from ages 14 to 27. The eighth victim, however, has not yet been identified. Of the additional 17 people that were transported to local hospitals, 13 remain hospitalized (five of which are under the age of 18), and four have been discharged. 
Houston Fire Chief Sam Peña said the crowd started to rush toward the stage around 9:15 p.m. CT. People started passing out, inciting more panic, at which point the Houston Police Department declared a mass casualty incident.
"The crowd for whatever reason began to push and surge towards the front of the stage, which caused the people in the front to be compressed – they were unable to escape that situation," Peña said during a news conference early Saturday morning.