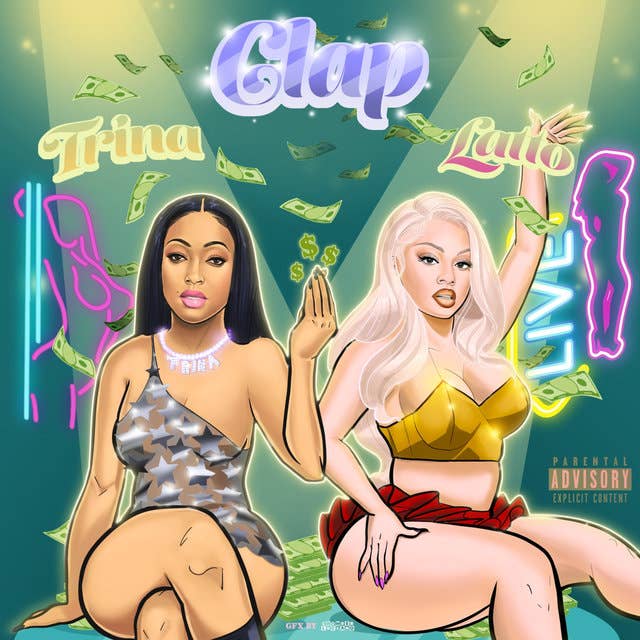 Trina has returned with "Clap," her energetic new collaboration with Latto.
The follow-up to Trina's 2021 single "Receipts," the lively track sees the two rappers laying out what it takes to impress them. With thoroughly modern production also referencing more old-school sonics, it's the perfect set dressing for a song between a hip-hop veteran and a rapidly ascending young star. 
It's unclear if "Clap" is taken from a forthcoming project of Trina's, but she made her return to the world of hip-hop in 2019 with her album The One. After such a lengthy previous gap between projects, it appears she won't be absent for quite as long this time around.
While Trina has yet to confirm an official follow-up to The One, she did famously go head-to-head with Eve in a Verzuz battle last year, which likely reinvigorated the 48-year-old rapper. 
Latto, meanwhile, recently released her star-studded album 777. Her first record under her new performing name, 777 features collaborations with the likes of Lil Wayne, Childish Gambino, 21 Savage, Lil Durk, Nardo Wick, and Kodak Black. In an interview around the release of the album, Latto said that there was one artist featured who made it very difficult to secure a feature because Latto refused to respond to a DM. Speculation among fans singled out Kodak.
Listen to "Clap" below.