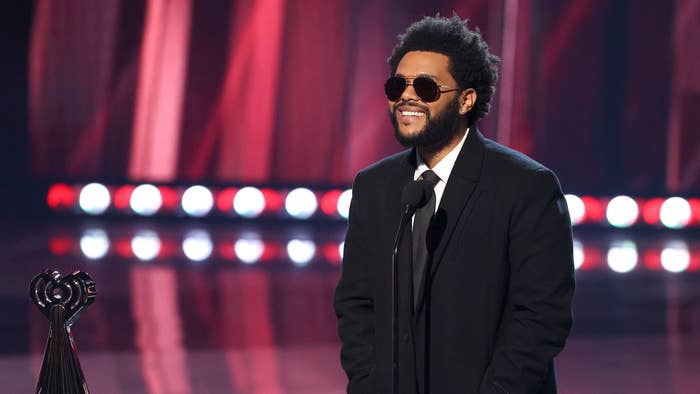 The Weeknd and Angelina Jolie have sparked rumors after the two were spotted leaving the same restaurant shortly after one another this week.
Page Six reports that the two were spotted exiting Giorgio Baldi in Los Angeles on Wednesday, fueling rumors about what the two were up to together. They left separately after having dinner together, and a source close to the Canadian musician suggested it's likely a business meeting rather than a romantic one.
"They're clearly not trying to hide [the dinner]," said the source. "He's definitely focused on getting to the movie business. He has the new HBO series he's starring in."
While both the Weeknd and Angelina Jolie are allegedly single, at least going by what they've shared publicly, it's worth emphasizing that the two could also be meeting for a dinner in a professional manner. Recently it was announced that the singer will be a co-writer, executive producer, and star of a new series in development at HBO entitled The Idol, suggesting he's getting serious about acting. Jolie, meanwhile, has her Marvel Cinematic Universe debut with The Eternals on the horizon, and she's also directed and wrote a number of films of her own.
It's worth noting that as recently as last month, Page Six reported Jolie had reportedly been "reconnecting" with her ex-husband Jonny Lee Miller. She separated from long-time husband Brad Pitt in 2016, with both of them restored to single status by April 2019.