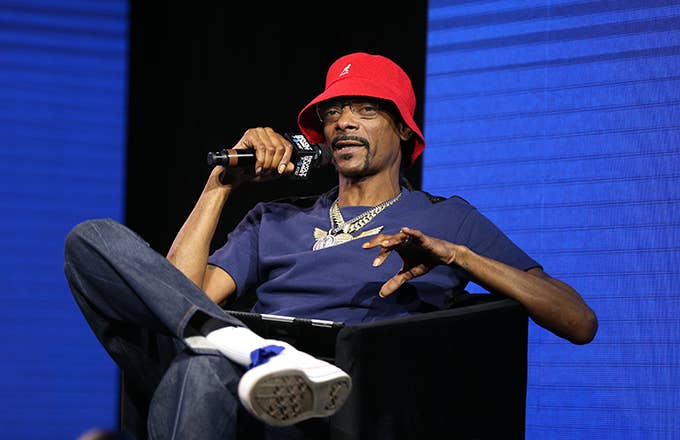 During the REVOLT Summit in Los Angeles on Sunday, Snoop Dogg said that TDE is a "better version" of the legendary Death Row Records. Variety reports that Snoop, who released his debut album, Doggystyle, on Death Row in 1993, was very complimentary of the label behind Kendrick Lamar, SZA, and Schoolboy Q. 
Posting on Twitter, TDE co-president Punch said he was "humbled" by the comments. "Snoop Dogg sat on stage in a room full of ppl and said we (TDE) are a better version of Death Row Records," he wrote. As artists from TDE have gone on to receive commercial success and critical acclaim, the label has continually garnered comparisons to Death Row, which also released records from the likes of Dr. Dre and 2Pac. 
However, in 2013, Snoop attempted to distance TDE from Death Row.
"No, they're not the new Death Row," said Snoop in an interview with Vibe. "TDE did it completely differently than Death Row did it. Death Row did it with a gangsta approach. We was smashin' on n***as, fuckin' people up, we was determined to be the hardest, meanest, baddest, coldest, roughest, toughest in the game. That was our mission. TDE, rappers. They peaceful, they love, they get down, they rappers from everywhere, and they represent hip-hop.
"I don't feel like TDE and Death Row are the same thing in any way,' he continued. "I feel like Death Row paved the way for TDE to do it in their own way so they can stay around for 20 years from now."