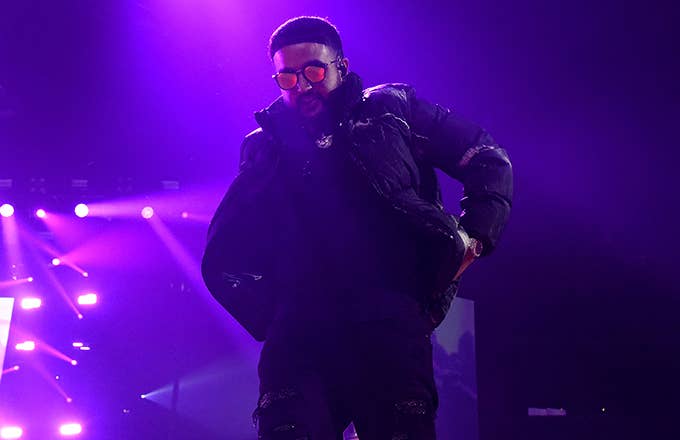 Back in January, Lil Uzi Vert announced to the world that he was retiring from music, explaining, "I'm done with music, I deleted everything." Not long after, frequent collaborator and friend Nav said he would be doing the same. "If @liluzivert quit I'm out too," Nav explained on Instagram. "You always got my back."
Now the singer/rapper has seemingly backtracked on his statements, asking his fans directly, "Should I come back to music?"
Over on his YouTube page's Community tab, Nav posed the question as a poll, receiving a lot of support in favor of his return. The results so far across 10K votes would indicate Nav could be returning soon.

Fans on commented on the poll encouraging him to drop new music, with one user writing, "Yes and bring Uzi with you." Another wrote, "Why is this a question??? Ofc you should."
The poll has 1,100 likes and zero dislikes.
Nav has yet to release any new music in 2019, although he did previously indicate that fans should expect a sequel to his 2017 Metro Boomin collab tape Perfect Timing sometime in the future.
Curiously, Nav hasn't made any mention about his departure from music on his Twitter, and he hasn't asked the question to his Twitter followers, either. In fact, the last time Nav tweeted was on Feb. 14.
Lil Uzi Vert is currently scheduled to play a number of festivals in 2019, indicating that he's not actually retired.