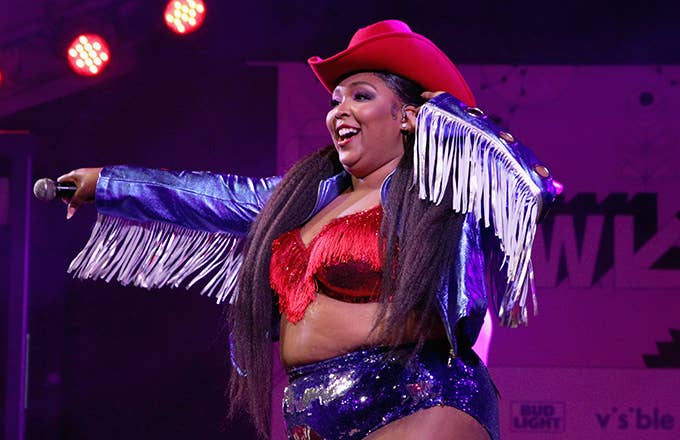 Lizzo has tapped none other than Missy Elliott for her rambunctious new single "Tempo." 
The track takes on a considerably different approach to Lizzo's last single, "Cuz I Love You," showcasing her impressive versatility once again. Give it a listen here:
 Missy Elliott recently got inducted to the Songwriters Hall of Fame, becoming the first female rapper to do so. "Tempo" is yet further proof that she's still got it.
Sitting down to talk with Travis Mills on Beats 1, Lizzo said she first heard Missy's contribution to the song through iMessage. "She sent me a memoji of herself singing her verse, that's how I got the verse," she explained. "I got a memoji of Missy like smiling and then she just started rapping, and I was like, 'OMG what the hell' so I had to hook it up to my speaker system. But it wasn't even the actual track, it was like her going along in her studio."
"Tempo" is taken from Lizzo's highly-anticipated debut album Cuz I Love You, due for release on April 19 via Atlantic Records/Nice Life Recording Company. She'll set out on her Cuz I Love You Tour April 22 with a show at San Francisco's the Warfield. Before then, she'll also appear at Coachella.