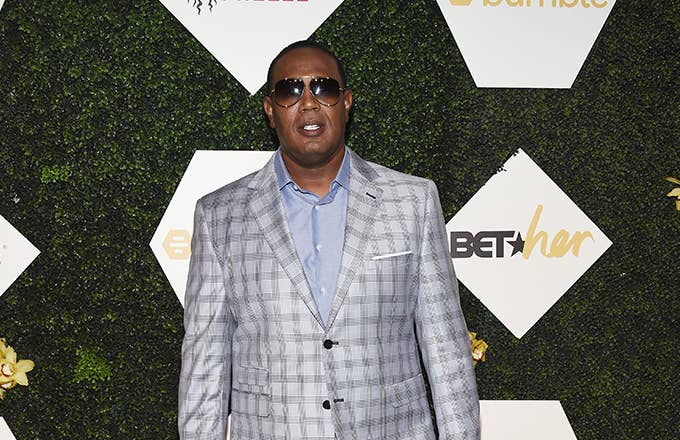 Following the premiere of Lifetime's Surviving R. Kelly docuseries detailing all the disturbing allegations against the disgraced singer, a large number of musicians have given their thoughts. Master P has now added himself to the R. Kelly conversation, posting a couple Instagram videos in which he explains he thinks of the "reality show" that just made Lifetime "a lot of money."
"Let me tell y'all about R. Kelly. The truth is I don't like the parents," he starts in the first video, saying the parents of Kelly's alleged victims didn't do enough to protect or extricate their children from the abuse. He goes on to add, "Y'all know I ain't gonna be on no reality show or Lifetime, I'ma be on CNN, straight up. It's gonna get real, think about it, I'm not about to play with nobody, I'ma burn it down, I'm gonna do something"
Continuing in the second video, Master P says, "Ain't nobody gonna play with my kids. Straight up. You shouldn't have even been on TV, and if you a parent, you shouldn't be on that unless you on CNN from a jail cell. I don't know if R. Kelly did it or not, that ain't any of my business, I ain't judging, but I'm just saying those parents shouldn't have let that go that far. ... If my kid in there, it's gonna be all out war. Everybody coming outside, to be honest with you."
With years of detailed accusations against R. Kelly, it would likely be in Master P's best interest to challenge the singer rather than the families of girls and women he's hurt.