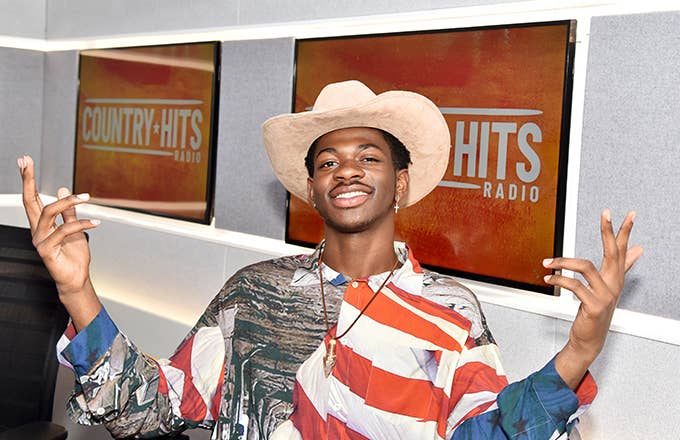 Lil Nas X just bagged another huge achievement with his breakthrough single "Old Town Road." The song has now matched the record for most weeks at No. 1 after topping the Billboard Hot 100 for its 16th week, tying with Luis Fonsi and Daddy Yankee's "Despacito" featuring Justin Bieber in 2017, and Mariah Carey's 1995 collaboration with Boyz II Men, "One Sweet Day." 
Despite some stiff competition from the likes of Taylor Swift, "Old Town Road" has refused to budge from the top spot ever since the release of the Billy Ray Cyrus remix. If the song manages to stay put for one more week, Lil Nas X will have the longest running No. 1 in the history of the Hot 100. "Old Town Road" got a 22 percent boost in streams over its previous week thanks to the release of the Young Thug and Mason Ramsey remix, although it still accounted for less than a quarter of its total stream for the tracking week.
Elsewhere on the chart, Billie Eilish's "Bad Guy" has remained at the No. 2 spot. That song got a push to overtake "Old Town Road" with the release of a Justin Bieber remix, amassing a whole 39 percent increase in streams over the prior week. With 55.7 million streams and 33,000 digital song sales, it wasn't enough to eclipse Lil Nas X, who amassed 86.2 million streams and 45,000 sales.