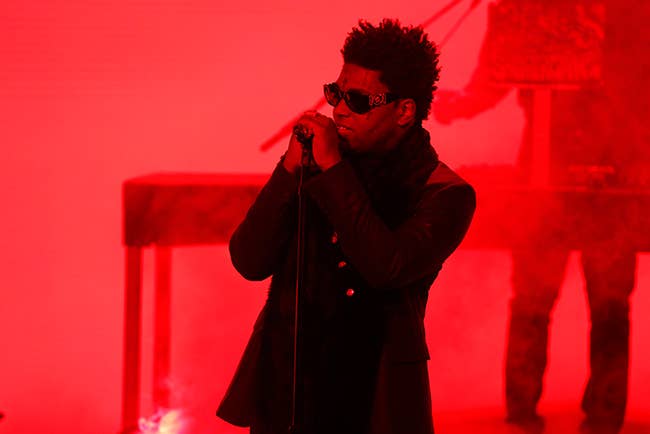 Just before he was set to perform at Rolling Loud Miami last weekend, Kodak Black was arrested on weapons charges. The 21-year-old rapper was scheduled to play a set when federal agents and Miami-Dade police pulled up to the festival. Kodak was arrested last month at the U.S.-Canada border after customs agents allegedly discovered marijuana and a loaded firearm inside his vehicle.
The Blastreports that Kodak was set to make a big donation using the funds he was set to earn for his Rolling Loud set, with a plan to donate the money in memory of a victim of the Parkland school shooting. 18-year-old Meadow Pollack was one the 17 students killed at Stoneman Douglas High School on Feb. 14, 2018, and she was reportedly a huge fan of the Florida rapper. Kodak was supposedly working on coordinating a special night for Pollack's family at Rolling Loud, going as far to invite her brother Hunter into the VIP section for a meet and greet.
Kodak was allegedly planning to give all the money to launch a scholarship fund in memory of Meadow. He was set to make the announcement while he performed onstage, although it all fell apart following his arrest. "Kodak was very disappointed that he couldn't make something he thought was going to be very special happen at Rolling Loud," Kodak's attorney Bradford Cohen said. "We spent weeks trying to coordinate the surprise in Meadow Pollack's memory."
Hunter Pollack previously claimed that he wasn't allowed to give a speech at the 2018 March for Our Lives Rally, stating that his views did not line up with the rest of the crowd when it came to gun control. He was responsible for helping pass the Majory Stoneman Douglas Safety Act, which has resulted in more law enforcement at schools. Pollack had met with Donald Trump and Mike Pence to talk about the bill.