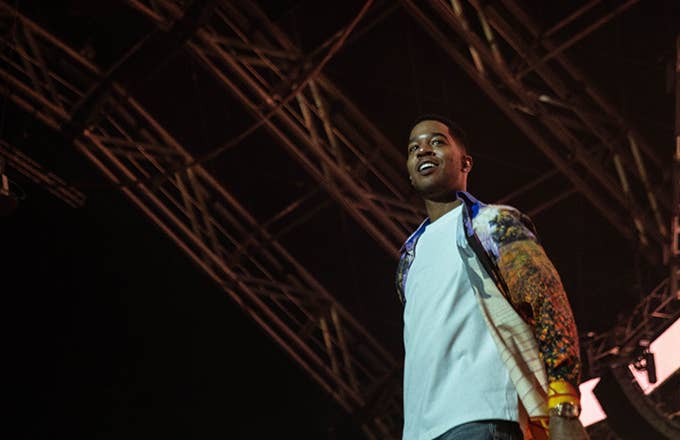 Kid Cudi made sure he paid his respects during his Coachella set. Cudi dedicated the final song of his performance, "Pursuit of Happiness," to both Mac Miller and Nipsey Hussle.
"This next one, I wanna dedicate this to Mac Miller and Nipsey Hussle," he told the crowd. "And I want y'all to sing this shit as loud as y'all can, promise me." Cudi was one of the many who grieved for Mac following his passing.
Really fucked up about Mac
During his show, Cudi also ran through a number of other highlights from throughout his career. He also performed a number of his Kanye West collaborations, including "Reborn" from Kids See Ghosts and "Father Stretch My Hands, Pt. 1."
Bad Bunny, Playboi Carti, Blood Orange, Ariana Grande, and YG are set to take the stage on Sunday. Check out YouTube's Coachella livestreams here.