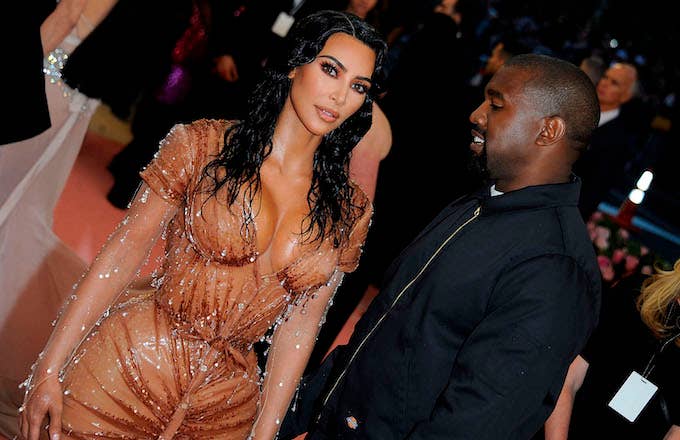 Kanye West recently treated fans to a special Coachella edition of his Sunday Service performance. Now he's brought Sunday Service back for Mother's Day, and everyone is invited thanks to another livestream on his website. Just like the Coachella stream, it's filmed through a small camera lens.
Kanye's Mother's Day edition of Sunday Service featured a tribute to his own mother with "Hey Mama," which Ye performed while accompanied by a choir. The invite-only series of performances have been going since January, but this is the first time outside of Coachella it has been streamed online.
The latest Sunday Service is extra special for Ye and Kim Kardashian, as they welcomed their fourth child on Friday. "He's here and he's perfect," she tweeted. "He's also Chicago's twin lol I'm sure he will change a lot but now he looks just like her."
Check out the livestream here.