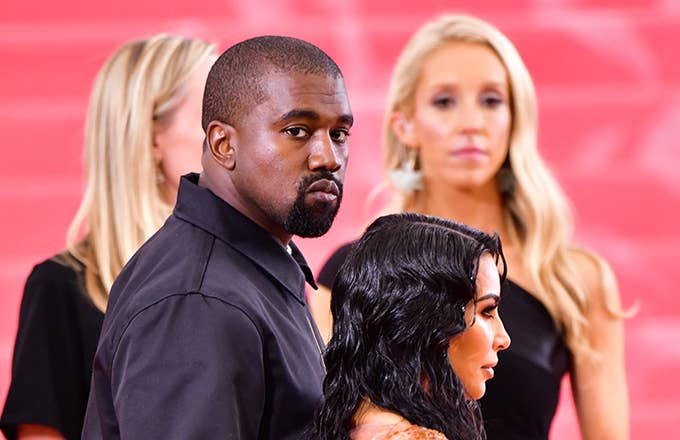 Last month, a number of dome-like concept houses designed by Kanye West and his team popped up in Calabasas. The homes are reportedly part of an effort to help dismantle the class system within the housing market, with prototypes starting construction across 300 acres of West's land recently. However, TMZ reports that 'Ye's prototype homes have violated building codes since the required permits were never obtained. 
Neighbors close to the construction site have complained to the L.A. County Dept. of Public Works, prompting inspectors to come and evaluate the site. If Kanye doesn't get ahold of the correct property permits within 45 days, he'll have no choice but to tear them down. The complaints started because neighbors claimed construction of the structures—some of which are believed to be around 50 feet tall—was taking place late at night.
When an inspector arrived at the site, they were reportedly told that the domes were part of a "production" and weren't permanent. If the domes are, in fact, temporary, 'Ye and his team will not need building permits.
Following further complaints, the inspector visited the site once again and noticed the domes sat atop a concrete foundation, casting doubt over the claim they're for a "production" and thus temporary. Kanye and the team behind the site reportedly never submitted their plans to get the correct building permits.
A source close to Yeezy's team has explained that since they're merely prototypes, they're temporary and will later be removed along with the concrete bases. Kanye and his camp are expected to comply with the requirements and are currently communicating with the County.