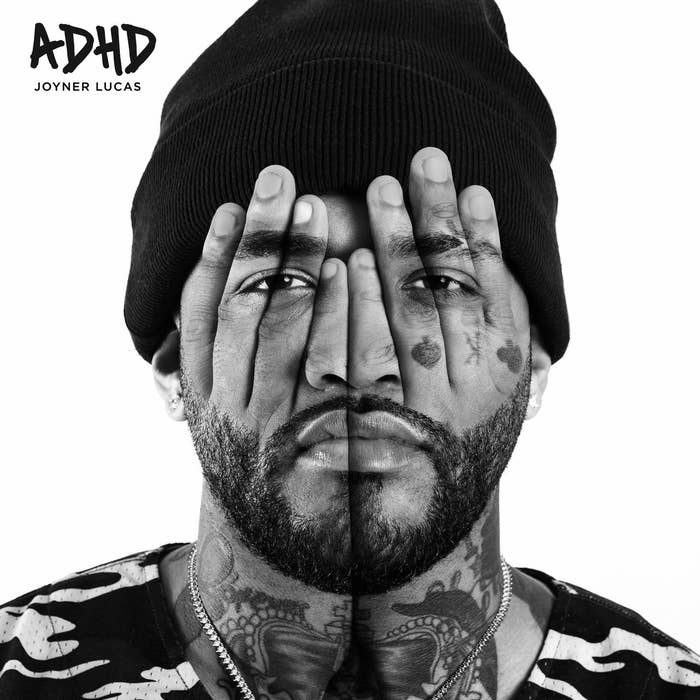 After months of teasing, Joyner Lucas has finally delivered his long-awaited ADHD album. Featuring the previously released singles "ISIS," "Revenge," and "I Love," ADHD is the rapper's first full-length project since 2017's 508-507-2209. 
A star-studded affair, ADHD includes appearances from Logic, Young Thug, Timbaland, King OSF, Fabolous, and Chris Brown. The record was announced back in 2018
In the lead up to the release of ADHD, Lucas released the video for his track "Will" featuring send-ups of Will Smith's most iconic roles. In response to the video, Smith said he was "humbled and honored." Upon learning that Will Smith himself had seen and liked the video, Lucas said he needed to "take a cold shower and wake up. I'm dreaming right now."
Listen Joyner Lucas' ADHD above.