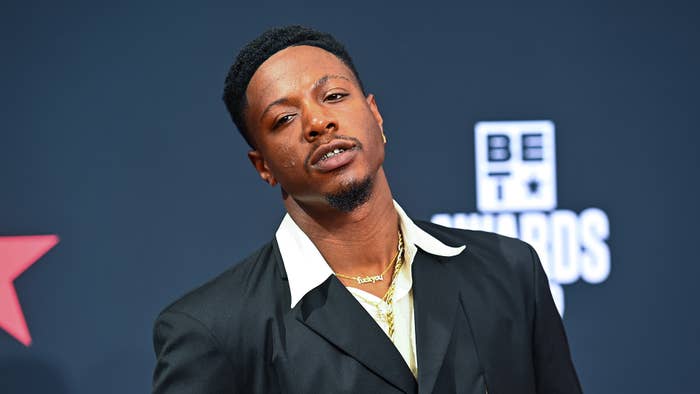 In a recent Reddit AMA session on r/HipHopHeads, Joey Badass was asked why he collaborated with Chris Brown on the song "Welcome Back" from his new album, 2000. Badass was quick to defend his decision.
"Chris Brown is one of the most talented artist musicians of all time are you kidding me," he replied. "It was an honor that he was even so willing to be a part of my album. He's also a friend of mine. I get it, you guys may not think he's perfect or cool because of things he's done in his past, but which one of you guys are perfect?"
His reply was met with downvotes by the community, some of whom referenced  Brown's violent past with ex-girlfriend Rihanna. Earlier this year, a woman filed a lawsuit against Brown in which she claimed he drugged and raped her. He denied the accusations levelled against him.
Elsewhere in Joey's Reddit AMA, the rapper showered another one of his collaborators with praise. He was asked about what it was like to work with Nas as a fellow New York rapper, and admitted that the Illmatic rapper is one his "biggest influences."
"I really wanted him to rap on the project but time didn't permit so I asked him to just say a few words for me in a jazz club setting," he said. "And I gotta say, the feeling is equally satisfying to just have his blessing and presence on the project anyway."