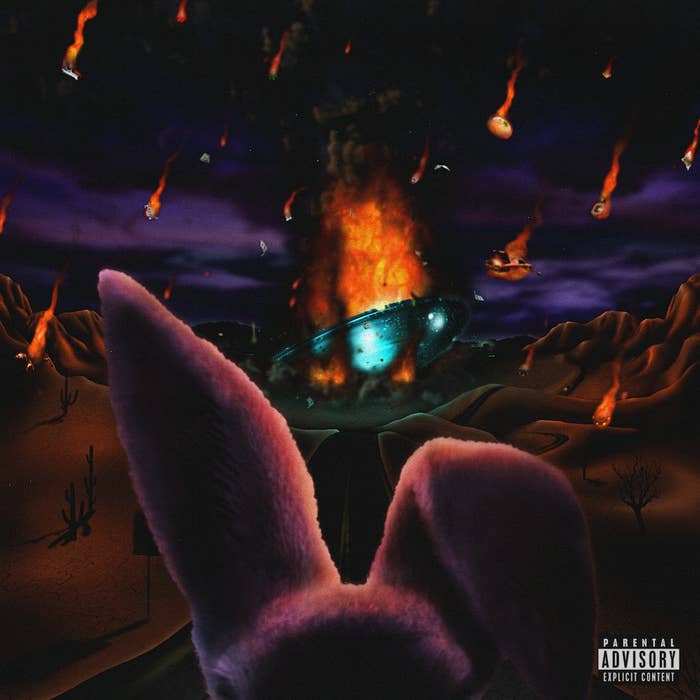 UPDATED 10/28 2:00 p.m. ET: Freddie Gibbs has unleashed the expanded edition of his most recent album, Soul Sold Separately.
Featuring five additional tracks, the "Bonus Edition" of the record includes the solo cut "Big Boss Rabbit" and "4 Thangs," a fresh collaboration with Big Sean and Hit-Boy. Other tracks include "Gang Signs" with Schoolboy Q, "Black Illuminati" with Jadakiss," and an additional collab with Rick Ross on "Ice Cream." Rozay was featured on the regular edition of the album on "Lobster Omelette."
See original story from 9/29/22 below.
Freddie Gibbs has unleashed his long-awaited major label debut $oul $old $eparately.
His first substantial release since signing to Warner Records, $oul $old $eparately is the 40-year-old's most star-studded affair to date. The album features appearances from the likes of Pusha-T, Kelly Price, Offset, Moneybagg Yo, Rick Ross, Anderson .Paak, Raekwon, DJ Paul, and Musiq Soulchild. The production side of the record is just as star-studded, with a number of frequent collaborators showing up. The Alchemist, Kaytranada, James Blake, Madlib, and Boi-1da all contributed.
To coincide with the release of the record, Gibbs also dropped the music video for "Space Rabbit." In the lead-up to the arrival of SSS, Gibbs stopped by Funk Flex to freestyle over Amerie's "Why Don't We Fall in Love," and previewed the record with the Moneybagg Yo collab "Too Much."

The album serves as a follow-up to Gibbs' fourth album Freddie, released through his ESGN imprint in 2018 and succeeded by a pair of collaborative records. In 2019 he shared his second full-length with Madlib, Bandana, and in 2020 he dropped the Grammy-nominated Alfredo with The Alchemist.
Listen to $oul $old $eparately below, and check out the video for "Space Rabbit" above.