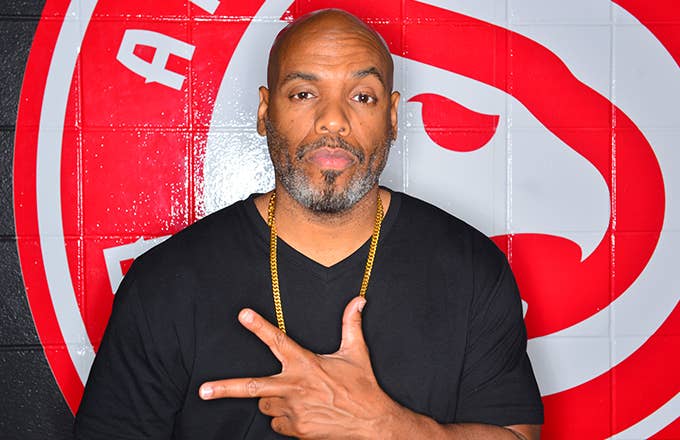 Legendary Atlanta producer DJ Toomp, who has worked with everyone from Kanye West to T.I., has revealed that he has an unreleased collaboration with Rihanna and JAY-Z. In an interview with Revolt TV, Toomp spoke about the origins of trap and all the music he's worked on that hasn't seen the light of day.
"Rihanna and JAY-Z. Someone a Def Jam let me hear it once," he explained when asked what the biggest unreleased track he has is. "I don't know if she's still at Def Jam. I did a Rihanna and JAY-Z record that's so fucking hard. This was made between 2009-2010." Unfortunately, he made it sound as though the song is never making it out.
"What's so crazy is Karen only wanted to play it for me one time. She was like, 'I'm really not supposed to be playing this for you, Toomp,'" he added. "She played it, and I was like, 'Play it one more time' and she played half of it. That was my first and last time hearing it. It's a hit. There are guitars that remind you of this Beanie Sigel record, and JAY is rapping on the guitar part. The beat breaks down with some guitars and then that's when Rihanna comes on. They're protecting that shit like a precious emerald."
The argument over who started trap music has been waging for a few years now, with both T.I. and Gucci Mane staking their claims as pioneers. It has also been argued that Shawty Redd created what became known as trap, but Toomp has insisted it's T.I. who helped birth it. "Come on, man. You already know I do," he responded when asked if he agreed that T.I. started trap. "I didn't know what we were starting, but wasn't really nobody talking about trapping on any records."
Toomp was instrumental in providing production for some of T.I.'s earliest releases, including Trap Muzik. You can read the full story here.