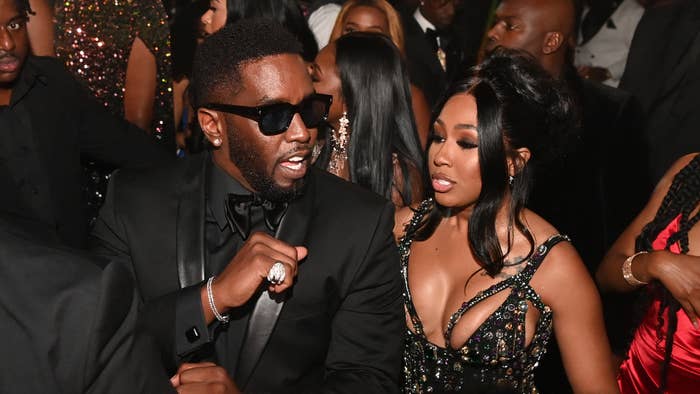 Yung Miami sparked a viral moment at the BET Awards last week when she held up a sign for Diddy, who she is dating, that read, "Go Papi!" Now the Bad Boy Records founder has offered up his response to the sign in a post shared on Instagram.
"This is one of the sweetest things anyone's ever done for me!" wrote Diddy alongside a photo of the City Girls rapper holding up the sign. "Thank you Shawty Wop!" At the time, Diddy was on stage to accept his Lifetime Achievement Award, and even Kanye West made a special surprise appearance to bestow him with the honor. 
The moment caused a bit of a stir online, especially since Diddy didn't appear to acknowledge the sign at any point. The pair were rumored to be dating for quite some time, but they only confirmed it for real this year after they both kept denying it in various interviews. Some suggested that Diddy wasn't showing love or respect to his girlfriend, which Miami countered against on Twitter.
One user criticized Diddy for thanking "every woman in his life" during his speech, with the exception of Miami. "Girl please!" Miami simply replied. 
Even her City Girls bandmate JT had something to say about the response. "Bitch don't play crazy not a bitch that can be seen touched & identified trying to viral… ok, alright," she wrote.