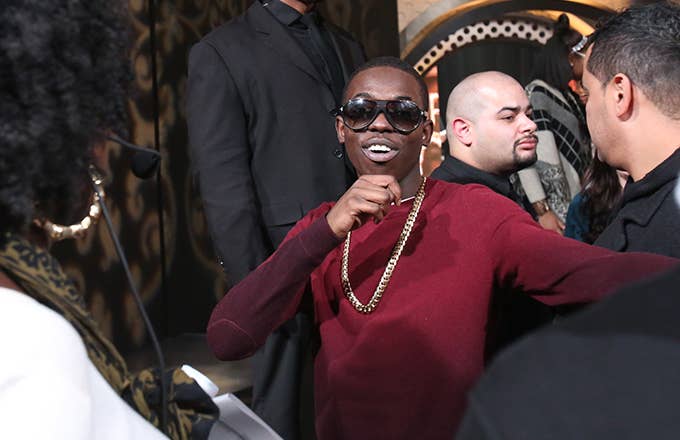 Before his ongoing incarceration, 6ix9ine released "Stoopid," which features a Bobby Shmurda verse recorded from prison. 6ix9ine has decided to cooperate with the feds, a no-no for the "Hot Nigga" rapper.
Bobby told DJ Vlad that, knowing what he knows now, he wouldn't collaborate with the controversial rainbow-haired rapper again. "Hell motherfucking no. I don't even want to be next to that man—I'm good." he said. "These motherfuckers would have everybody locked up. That's why I tell these kids, too: These entertainers they just entertainers. They ain't living that shit they be talking."
6ix9ine and his former manager were arrested on racketeering charges last year, shortly before the release of DUMMY BOY. In February, he pleaded guilty to nine counts in the case and agreed to cooperate fully with the authorities. Following the news, many rappers accused him of being a snitch. He previously pled guilty to one felony count of use of a child in a sexual performance.
Shmurda was arrested and charged with felony criminal possession of a weapon back in 2014. He later pleaded guilty to one count of third-degree conspiracy as well as one count of weapons possession. He was sentenced to seven years in prison, but currently has a parole hearing scheduled for Dec. 11, 2020.