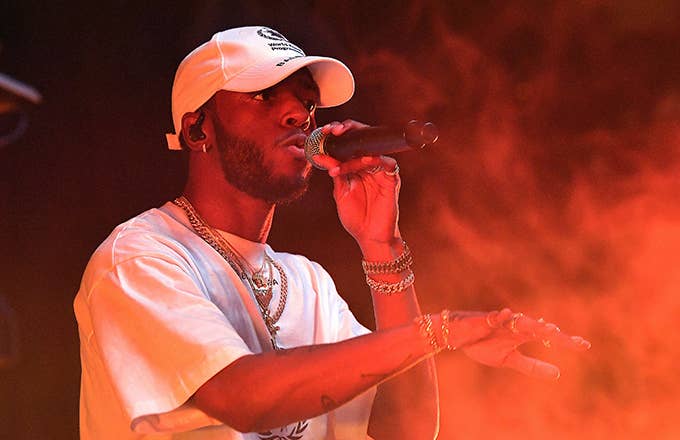 Lifetime's Surviving R. Kelly docuseries series continues to have a profound effect on people and their perception of the disgraced singer. Many people who grew up with his music and some who have worked with him have already spoken out. Chance the Rapper said he regrets working with Kelly, and now 6lack also expressed his disgust with him in a series of tweets.
"This surviving r kelly series really has me pissed to start the new year," he wrote. "Get this man tf outta here. Please. He beyond trash." He followed it up by tweeting directly at Kelly himself, simply writing, "fucking disgusting." 
Not long after this, one of 6lack's fans took issue with his comments. "He paved the way for you still, trash or not he's the reason you're here. Slightly disappointed in you," said Twitter user @Coutskill9. "Bitch I ain't ask you shit," 6lack responded. "He ain't the reason for my existence, God is. Now you get tf outta here wit him too."
Twitter user and self-proclaimed blogger @StanleyNVegas followed up by saying he was "one of the first bloggers" to post 6lack back in 2016, even though Complex's own Pigeons & Planes first supported 6lack in 2014. "Fuck u yo blog and r kelly," 6lack said in response.