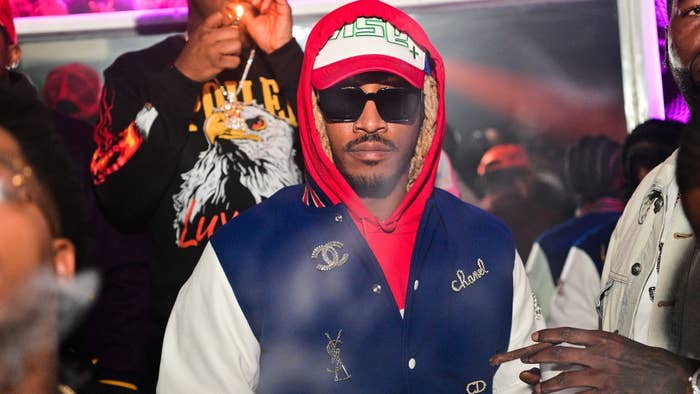 Future wants more kids, but only under certain circumstances. 
The father of 7 chopped it up with GQ as part of his cover story rollout—in which he was named the "Best Rapper Alive" by its headline—and in one clip picking up steam on Twitter, he discussed fatherhood. The clip featured questions from some of Future's celebrity pals, and at one point, Julia Fox asked the MC if he'd ever want more children. 
"Yes," he said. "By my wife, if I ever get married, you know what I'm saying? I wanna have kids by my wife, of course. It could be like 3 cause I've never had more than one kid by a girl. So if I had 2 by her, then it's like more than I had. So I feel like it'll be more special." 
While it's unclear whether he'll have those future two—or three—more children, Future is certainly sparking some conversation with his comments which left some people a bit confused.
Also in his GQ discussion, Future spoke on his upcoming album, his relationship with Drake, and his recent linkups with the artist formerly known as Kanye West. 
"Anytime we work in the studio, the level, the energy—we're trying to perfect this shit but still stay raw, still stay gritty, and still be moving at the speed of the universe," Future said of his work with Drizzy. "It's something that you have to work at, but it's something that you have to find too."
Check out what the internet had to say about the latest viral Future clip, and watch the GQ video in its entirety below.