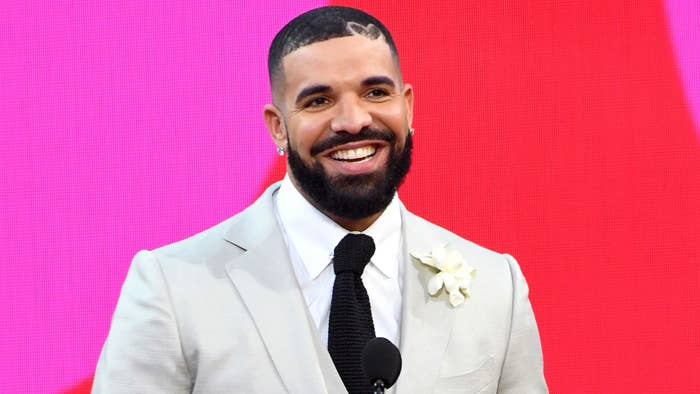 The beef has been squashed for a while now, and the love between Drake and Meek Mill has never seemed stronger.
On Thursday night, Drizzy took to his Instagram Stories to shout out his former rival ahead of the release of his latest album, Expensive Pain. 
"Pain gets expensive at midnight!!" Drake wrote alongside the album's artwork. "[Meek Mill] proud of u boy since the Bahamas cook up we were plotting on the next chapter time to eat."
While Drake isn't featured on the project, Meek recently opened up to Zane Lowe about their past beef, sharing that 2019 was his "slowest year" and that he was at a "disadvantage" in the eyes of many. 
"I still walked my way through that, went through prison, I had to go through something," he said. "Once I bounced back out, Championships. We had a pandemic, two years go by, few people fading away. We in 2021, I'm going to stand on Expensive Pain, I'm going to stand on my talent, and I'm going to remain confident and hope that people pay attention to what's going on because they got a long way to go."
Meek's new album, whose cover art can be spotted on billboards across the country, features appearances from Lil Baby, Lil Uzi Vert, Young Thug, Lil Durk, Moneybagg Yo, A$AP Ferg, Kehlani, Vory, Brent Faiyaz and Giggs.