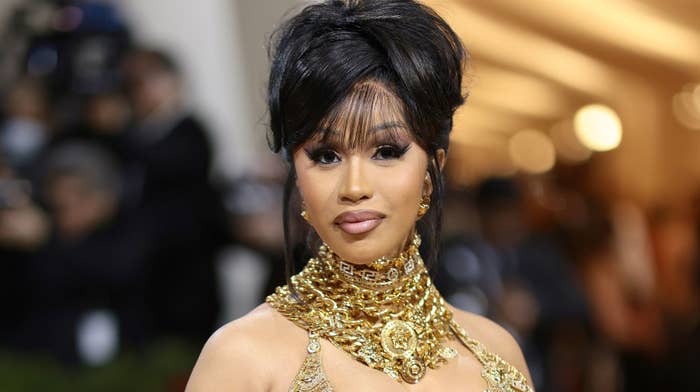 Cardi B was met with a surprise while on vacation this week. 
While kicking it with Offset during a Memorial Day weekend trip, Cardi spotted a yacht sinking into a body of water, and understandably, she took her phone out to document the moment. It remains unclear where the sinking boat was located. 
"What the fuck. Oh my … It's sinking! Y'all see that? Y'all see that?" she said in the clip shared to Instagram. "Oh my god, they can't do nothing about it. There ain't no big boat that can save it? It's gone! It's gone! Bye bye! Bye … Oh my god, it's gone!"
The commentary didn't end there, though, as Cardi also dropped a few SpongeBob SquarePants references before the massive boat touched the bottom of the water in another clip posted to her Instagram Stories. "Update, y'all. So, there's a search team looking for the boat. I just saw a scuba diver going down there … child, that shit is in Bikini Bottom," Cardi said. "That bitch long gone! SpongeBob is auctioning that bitch." She also noted that no one was injured in the incident. Offset also shared a clip of the sinking yacht to his account. 
While nobody expected Cardi to comment on a sinking yacht, the MC recently caught up with David Letterman about some things that she finds important to speak on, like politics. During her appearance on My Next Guest Needs No Introduction, Cardi spoke on the "responsibility" she feels to open up about her political thoughts and use her voice. 
"I don't really put a lot of political things in my music, but I used the fuck out of my platform," said Cardi. "And I have used my platform even when I was a dancer. Because you might think that people are not looking, but they are."