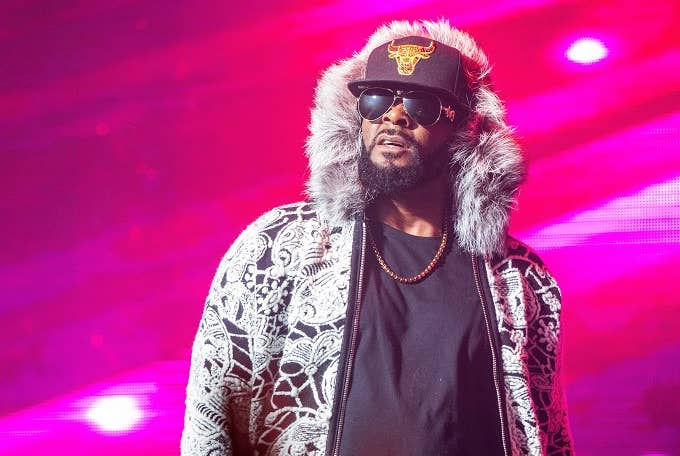 In the grand scheme of things, R. Kelly getting tied up in building code violations is a bit like Al Capone going to jail for tax evasion. But with plenty of people hungry to see any sort of retribution against the singer whose sins were aired in Surviving R. Kelly, thousands of dollars in fines will do for a start. According to TMZ, Kelly is on the hook for illegally using his Chicago studio as a residence and building out the studio without permits. 
The gossip website reports that Kelly was hit with 66 code violations, ranging from illegal saunas and bars to living on-site. Each violation carries a fine of $500 to $1000 per day that Kelly's studio remains in violation. That means that Kelly could face fines of $33,000 to $66,000 per day.
Unnamed sources in Kelly's camp who spoke to TMZ said that the singer has never lived in the studio. A judge has ordered Kelly to remove all of his personal affects from the building, limiting the time that Kelly can be in the studio from 9 to 5.
The building code violations were found after Chicago police searched the studio earlier this month. While the backlash against Kelly has been swift from other artists in the wake of the Lifetime docuseries, officials in Illinois and Chicago-based protesters have done their part to make Kelly feel unwelcome. 

Erykah Badu came under fire for defending Kelly during a recent Chicago stop, with the city's Badu fans making their displeasure known via a wave of boos and obscenties.