Vancouver R&B trailblazers Manila Grey are back with some sultry visuals for "Sometimes," the standout single from their recent LP No Saints on Knight Street.
"Lust is a drug," the Filipino-Canadian duo tell us in a statement. "In 'Sometimes,' we explore the balance between the fantasy and the commitment. We absolutely love women who know what they want, sometimes it's too much but ironically that's what keeps us coming back. There's just something about that attitude that gets us hooked."
The music video, helmed by Matt Denison, sees Neeko and Soliven cruise top-down in Ferraris and get close to their respective love interests, while crooning about their weaknesses for them.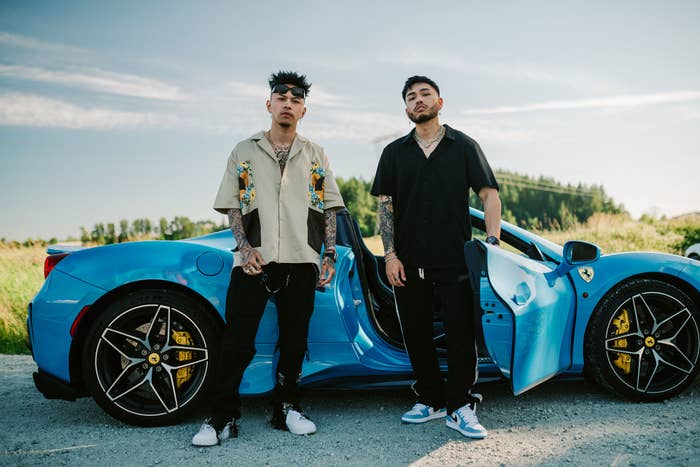 Manila Grey plan to finally hit the road again this winter on the cross-Canadian "No Saints Tour," in support of their new LP.
"With No Saints on Knight Street, we really wanted to capture where we grew up and just tell our stories from our childhood here," Neeko told us when we interviewed the boys earlier this year. "The 'grey' side of Manila Grey. When you listen to the album, it has this aggressive touch to it. It's like, you gotta run with the wolves and you've got to be ready to go if you wanna make it somewhere."
Grab tickets for the tour here.