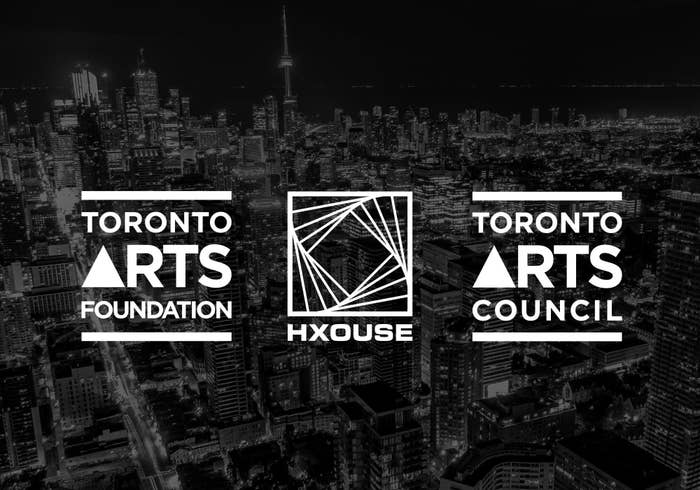 When La Mar Taylor, the Weeknd's creative director and co-founder of Toronto's HXOUSE think-centre, watched the COVID-19 pandemic rapidly unfold in Canada a couple weeks ago, he had the same reaction as all of us.
"'What the fuck?'" he recalls thinking. "It was a big WTF because on one end of it, my boy is about to put out the biggest album of his life and we've built so much for the last several months anticipating it. And then, all of a sudden, this epidemic breaks out around the world and everything shuts down. We had a lot of stuff planned that week—TV performances and all that stuff—shut down."
If the crisis was already impacting one of the world's biggest pop stars, he soon realized, then what about the smaller artists? "They're completely blindsided by this," says Taylor. "Most of my peers in the creative community live paycheck to paycheck, from one day to the next. So when there's something like this going on, they have no means of income."
With thousands of Toronto's creatives suddenly in dire straits—due to the mass shelving of countless local arts performances and events—the city and HXOUSE have linked up to launch the TOArtist COVID-19 Response Fund. The program aims to assist self-employed GTA-based artists—from musicians to dancers to writers—who've lost income as a result of coronavirus-related cancellations. It's the largest artist-relief fundraiser the 6ix has ever seen.

Spearheaded by the Toronto Arts Council (the city's funding body for the arts) and Toronto Arts Foundation, the initiative has already attracted contributions from major donors and partners (including HXOUSE), generating just over $500,000—enough to help more than 500 artists with grants. (Each artist is eligible to receive up to $1,000.) But with at least 10,000 local creatives thrown out of work, by the city's stats, there's still a long way to go.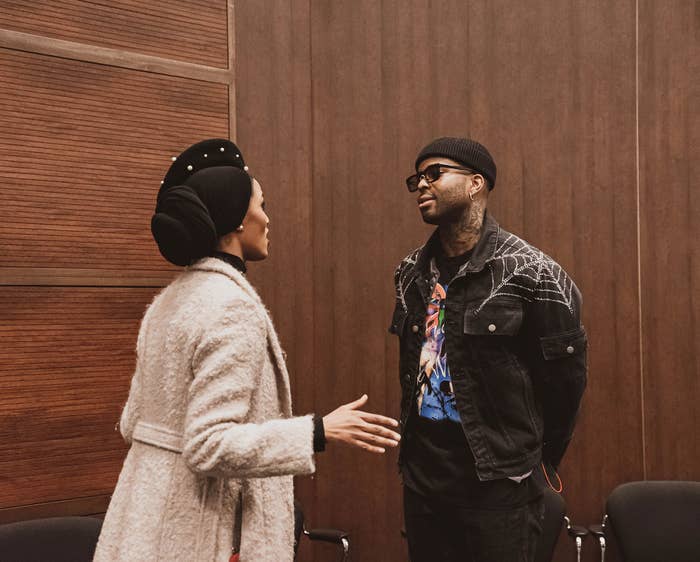 "As soon as the crisis started and concert halls, clubs, theaters, and art galleries all started shutting down, we started to get e-mails from really desperate artists who couldn't pay the rent or visa bills, couldn't buy groceries, and had nowhere to turn," says Claire Hopkinson, director and CEO of the Toronto Arts Council and Toronto Arts Foundation."They're not eligible for EI, their side hustles in the hospitality industry were also totally gone. We know this is an incredibly vulnerable part of the sector."
Aside from donating dollars and continuing to fundraise, HXOUSE is playing an outreach role for the program, using the extensive network it's built as a creative incubator in Toronto to get the word out. "It's really [about] putting a magnifying glass on this and making sure that the right creatives are in the discussion and part of the application process," Taylor says. (Those creatives can apply here.) 
Toronto is said to be home to twice as many artists as any other Canadian city, boasting some 30,000 shows and events annually. Still, the median income for artists in the 6ix is just $30,000, says Hopkinson—meanwhile, the current cost of living in Toronto, to afford rent and take public transit, is $55,500, according to a recent report. And with bars, restaurants, and venues forced to close (or limit operations) indefinitely due to COVID-19, many of the city's creatives are left without a plan B to earn cash.
"When you look at the Toronto artistic landscape, you also look to the community and these people you see every single day who make art, but they also serve you your coffee," says Joachim Johnson, HXOUSE's creative director. "They work in the kitchens of the restaurants you go to. The vibrant artistic community here is woven so deeply into the fabric of the very functioning parts of our city that we really saw this as a real big need, because there is not a lot of fallback even in the other jobs that they had."
Johnson says HXOUSE's next step is to open up a dialogue with Toronto's creatives about the sorts of unique challenges they've been facing amid the COVID-19 crisis. The org will then collect and share those stories with others in hopes of raising more awareness for the campaign—and reminding artists that we're all in this thing together.
"As human beings, we have to evolve, you know?" says Taylor. "If you put us against a wall, we're going to find a way to get in between it and figure it out."