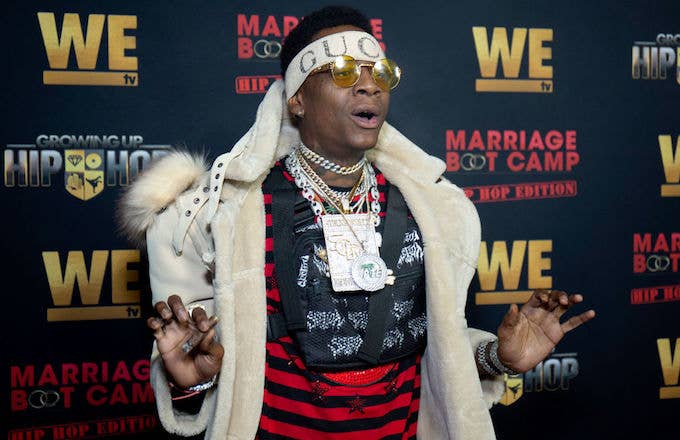 We're now well into the new year, so conversations about the best albums/artists/songs in 2018 have fallen to the wayside. But not for Soulja Boy.  
The rapper wants everyone to know that he had the biggest comeback of 2018, going on a long rant over the title via Instagram Live. "I'm on fire. N***a I had the biggest comeback of 2018," he yells before going in on Tyga. "N***as up in here talking about Tyga. Tyga?! Tyga! Huh? Tyga had the biggest—man get the fuck out of here."
Soulja Boy goes on to drag the rest of the rap game, arguing that music today is trash and saturated. He  "You n***as is trash bruh, making this trash-ass fucking music, saturating the fucking game," he yells. "I sat back 2018, I sat back 2017 and watched you lame ass rappers fuck the rap game up...I been in this shit 10 years. I started rapping when I was 17."
He also vaguely mentions his beef with Chris Brown and Migos, and how everyone "counted him out," before declaring that 2019 will be his year. 
2018 definitely felt like the year of Soulja Boy's return. He regularly made headlines, though not for his music but for his various business ventures, which include his shady gaming consoles that have since been removed (potentially because of a Nintendo lawsuit). Still he released a ton of music in 2018, and has already kicked off this year with the mixtape Fuego. 
Who knows, maybe 2019 is the rapper's year, as he transitions from Soulja Boy to...Soulja Man.