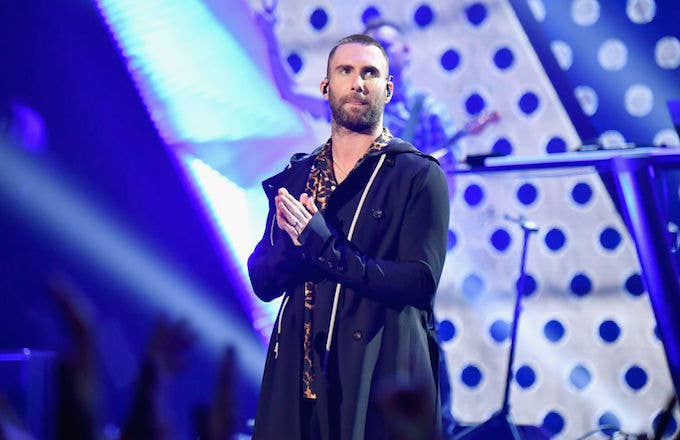 When news broke that Atlanta would host the 2019 Super Bowl, it created a hopeful chance to showcase some legendary artists from the city that have dominated (and continue to dominate) the South's hip-hop landscape. After performances from Justin Timberlake and Lady Gaga, which were…okay, even Bruno Mars chimed in on the importance of celebrating the city's homegrown culture.
"You have the opportunity to celebrate incredible Hip Hop Artist from Atlanta next year," he tweeted at the NFL. "Outkast. T.I Gucci, lil jon, Jeezy, Jermaine Dupri just to name a few. it would be the best party Tv has ever seen! Shit I just wanna help curate that show, and I'll only charge like a billion. All jokes aside please lets make that happen."
But alas, the NFL totally ignored Bruno and opted instead for an unlikely headliner...Maroon 5. Don't get me wrong, the seven-piece from L.A. led by Adam Levine is fine (Songs About Jane is still good), but this announcement is a slap in the face to Atlanta's rich musical history, and totally ignores the perfect opportunity to honor it on a national platform.
Gucci Mane? Usher? Future? Migos? Outkast? T.I.? The list of other artists the NFL could have selected goes on.
"It's a Super Bowl tradition to speculate about the performers for the Pepsi Halftime Show," the NFL said in a statement to Billboard. We are continuing to work with Pepsi on our plans but do not have any announcements to make on what will be another epic show."
Of course, fans are up in arms over Maroon 5. Peep some of the rightfully dismayed reactions below.