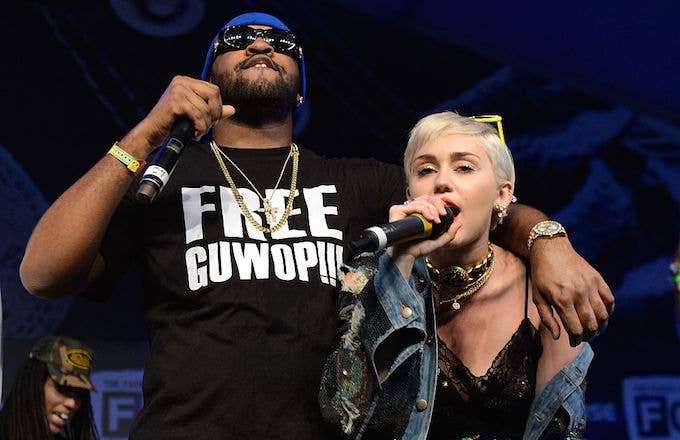 Remember when Miley Cyrus dabbled in hip-hop? Well back in 2013, at the beginning of her new era and shortly before her Mike Will Made-It produced album Bangerz dropped, the singer united with Mike, Wiz Khalifa, and Juicy J to make a Michael Jordan tribute track titled "23."
The song hit No. 11 on the Billboard Hot 100 and now has nearly 800 million views on YouTube. Five years later, musician Yella the Triple Threat is suing the four artists for allegedly ripping off her own song "J's on My Feet," which came out a year before "23." She alleges Mike got a hold of the track after her friend gave it to him in a meeting at the beginning of 2013.
According to court documents obtained by the Blast, the artist claims Cyrus used the release of this song to "reinvent her musical career from child star to the edgier, urban, and adult performer she is today."
Yella, whose real name is Ariella Asher, released "J's On My Feet" in 2012 on her mixtape The Big Bang.
Both songs use the phrase "J's on my feet," but other than that, they aren't very similar. Still, Asher claims not only did those four artists rip off her song, but that Miley "changed her image to a hairstyle which is strikingly similar" to her own. She also points to the album Bangerz as more evidence, since the title is similar to her mixtape, The Big Bang.
It's unclear how much Yella is asking to get paid, but she's seeking damages over not being given credit for the track or "paid a dime."