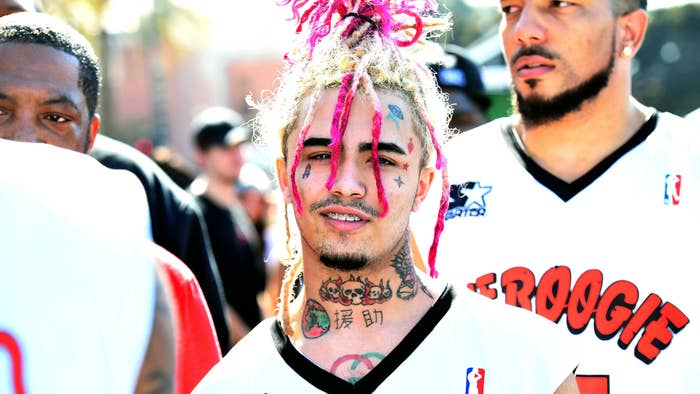 UPDATED 12/24, 8:37 p.m. ET: Although Eminem has yet to say anything, Royce da 5'9" has responded to Lil Pump's diss.
"I'll slap them glasses so far off his face, they'll land in a whole nother genre," Royce wrote on IG. "Not cuz I'm mad but just cuz I'm exhausted with all the tuff talk from all these harmless creatures... Enjoy yourself. You actually make money off blatant misappropriation while not being really good at anything."
See original story below. 
The holidays typically signal a time of spreading peace and joy, but Lil Pump is once again throwing all respectability and common sense out the window to stir up some end-of-year beef with Eminem. 
For some reason, the young Florida rapper decided to go after Slim Shady in a new Instagram video. On Christmas Eve, no less. 
"F*ck Eminem, you is lame as hell, ain't nobody listening to your old ass," the 20-year-old ranted. "You lame as f*ck, b*tch! I woke up on bullshit today, I'm back on my f*ck shit."