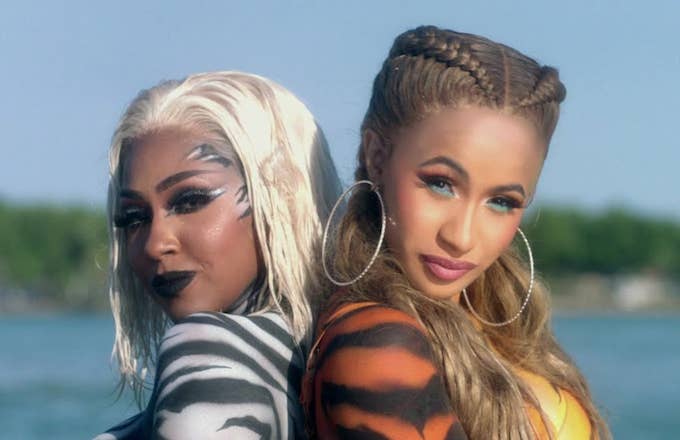 After teasing animal-print painted photos all week, City Girls finally release the video for "Twerk" featuring friend and Quality Control associate Cardi B. You can watch the video here. 
But this isn't your typical bad b*tches twerking to a banger music video. In the months leading up to this video, Yung Miami challenged women around the globe to send in videos of themselves twerking to the single off their debut album Girl Code. for the video, City Girls and Quality Control flew out the 20 top twerkers to compete for $25,000. And in this video, we finally get to see the winner crowned. 
These women really did the damn thing and it's mesmerizing. Let me tell you: asses. are. thrown. 
Yung Miami shared video of the winner back in December. 
"Words can't even express how I felt giving these ladies a great opportunity. It was nothing but positive vibes," Miami wrote in a post about the challenge. "This 25k challenge was more than just twerking, it was a moment for women all over the world to unite."
The entire video is a twerking vacation/festival complete with diamonds, classic cars, a yacht, Cardi's ass painted like a lion, and more. What did we do to deserve this?!