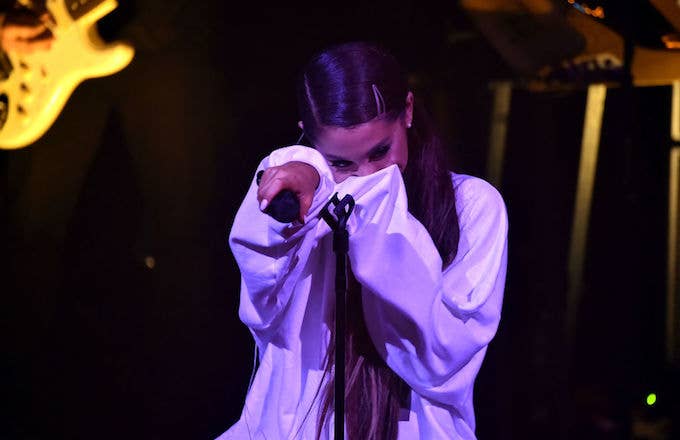 On Saturday night, Ariana Grande put us all in our feelings with the breakup bop of the decade. The sweet Cancer singer opened up about her past relationships in "Thank U, Next" to illustrate what real growth, forgiveness, and moving on looks like... and we've already turned it into a goddamn meme.
In the chorus of "Thank U, Next" Grande sings, "One taught me love/One taught me patience/One taught me pain," referring to her exes Big Sean, Mac Miller, Ricky Alvarez, and Pete Davidson—although it's not clear from which ex she learned each of these lessons. Now people are posting photos of famous trios from popular tv shows and films who seemingly taught them equally valuable lessons. Take this photo from Mamma Mia for example. 
But the meme extends beyond celebs to films with sequels. For example, the first, second, and third High School Musical movies. 
Take a look at all the various people and things from which we've learned love, patience, and pain below.