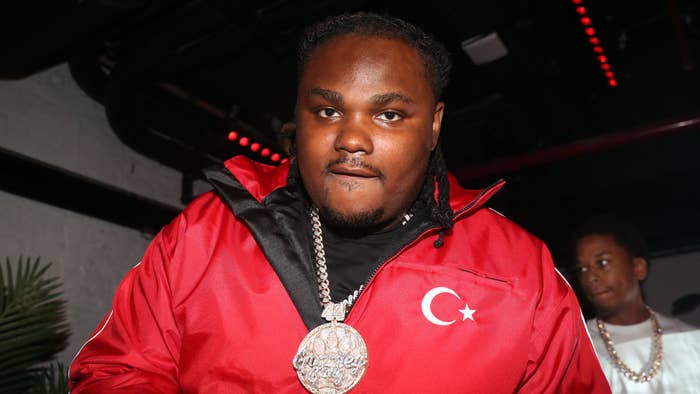 Shortly after a Breakfast Club interview with Royce da 5'9" aired, Tee Grizzley took to Instagram to respond to being mentioned.
During the chat, Royce said that he told Eminem to wait to collaborate with Grizzley when the Music to Be Murdered By rapper brought up the idea. The reasoning behind the wait was that they didn't want Eminem to "get credit" for putting Grizzley on. 
Then, on his Scriptures track "No Talkin," Grizzley took a shot at Eminem. "I run Detroit, n*ggas talkin' 'bout Eminem/Talking that shit, I kill you, him, and him/I made a M, then I made a M again, slow down," he rapped on the song, which dropped back in 2019.
"We were just sitting back watching him and then he came out with the diss," Royce said during the Breakfast Club interview. "Then Marshall called me like, 'What the fuck? He just burned a bridge that he ain't even know he had.' I hate to see young'uns make those kind of decisions."
Grizzley said he was confused as to why Royce advised Eminem against the collab. "Bro, what type of shit is that? You told this n*gga wait," he said. "If anything that'll help both of us. It gon' make him look like a big homie in the city and it's going to give me some more pull in this industry."
Despite it all, Tee said he had no problems with either Eminem or Royce. "Make a 8 Mile pt. 2 and put me in it and we can squash this shit aye @eminem and @royceda59 I fuck wit y'all man it's all love," he wrote in the caption to one of the videos he posted.