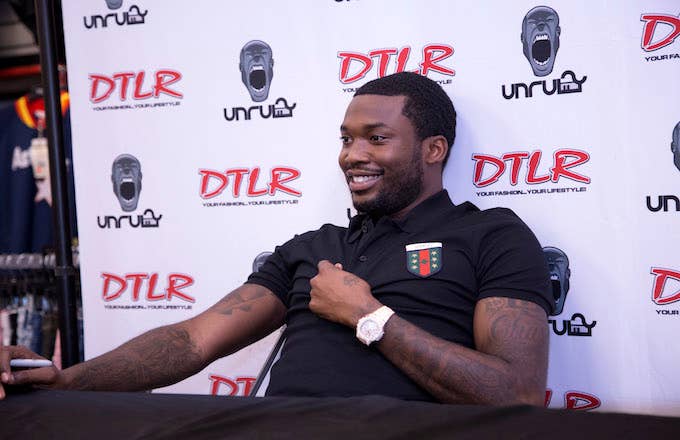 Judge Genece Brinkley's sentencing came down despite prosecutors suggesting there be no jail time. Meek's attorney has made serious allegations against Brinkley, saying that the she has a vendetta against his client. 
Attorney Joe Tacopina claims Brinkley has been biased and has acted inappropriately. Tacopina has said that the judge requested Meek remake the Boyz II Men song "On Bended Knee" and shout her out on the track. Meek, thinking it was a joke, laughed it off but the judge allegedly replied,  "OK, suit yourself." It has also been alleged that Brinkley instructed Meek to leave Roc Nation and sign with a friend of hers. 
Following Brinkley's decision, fans, celebrities and others have taken to social media to voice their support for Meek. Many have said that the sentencing was particularly harsh while others took the opportunity to highlight the problems of the criminal justice system as a whole. 
News of the FBI allegedly getting involved seems like some much needed good news for Meek and a possible way out of jail.