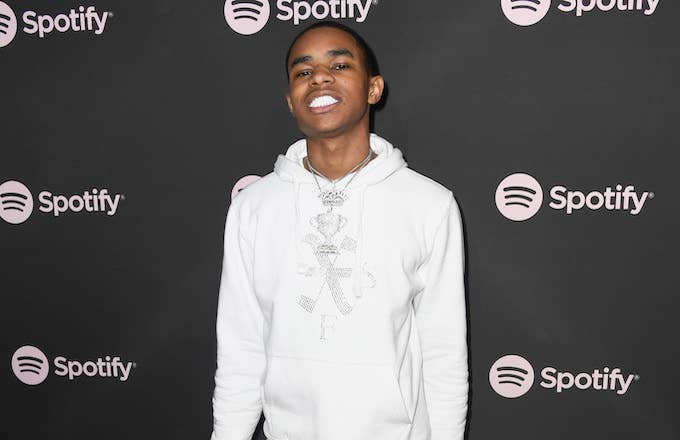 J. Prince took to Instagram to speak on the news that YBN Almighty Jay was robbed. He's calling on people who know the alleged attackers to "Speak Now So We Can Get An Understanding."
Prince went on to say that the name of one of the attackers is "Zae."
"Mob Ties Call To My Real Street N*ggas Around The World But Especially On The East Coast In The Bronx," Prince wrote. "There's A Clown By The Name Of Zae And His Crew Who Want To Become Famous By Bragging About Robbing Rap Industry N*ggas. They Recently Bragged About Robbing The Artist YBN Almighty Jay Whom I'm Invested In. They've Robbed Him Of His Money And Jewelry Including A Rap-A-Lot Piece. So Therefore They Have Robbed A Piece Of Me."
Prince went on to tag Bronx artists such as Cardi B, Remy Ma, Fat Joe, Swizz Beatz, A Boogie wit da Hoodie, Cory Gunz, and others.
Jay was reportedly robbed on Friday night while in New York. Video footage shows what appears to be YBN Almighty Jay getting assaulted and chased by a group of people.