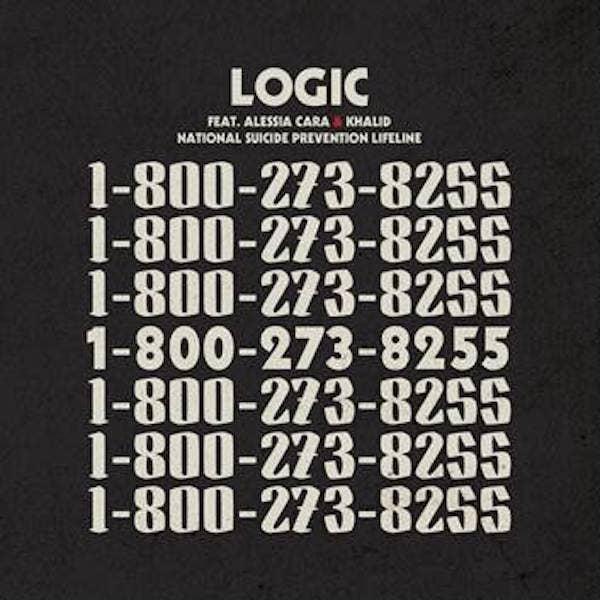 Logic has released a track with a self-explanatory title—"1-800-273-8255"—in an effort to bring attention to the National Suicide Prevention Lifeline (NSPL). The track features Alessia Cara and Khalid.
You can stream the song via Apple Music or cop it on iTunes. You can also check it out below via Spotify.
Logic partnered with the NSPL for the release of the track. The NSPL provides free and confidential support and crisis counseling to anyone experiencing suicidal thoughts or emotional distress.
Logic teased the song's release with fan montage videos on Instagram. The videos include fans expressing how Logic's message and his music have saved their lives.
"In 1-800, we hear a person at the end of their rope who has called the suicide prevention lifeline," Logic said in a press release. "Plain and simply; they are ready to commit suicide, feeling they have nowhere else to turn and are expressing the reasons why they wish to commit this act. We then hear words from the perspective of the lifeline operator who in turn gives them many reasons to keep fighting for their life; expressing that this act is a permanent solution to a temporary situation. Finally, we hear the caller express their new lease on life and outlook on a life that they thought was over but had actually been far from it all along."
The track will be on Logic's new album Everybody, which is slated to be released on May 5. Everybody is the anticipated sequel to 2015's The Incredible True Story, which debuted at No. 1 on the Billboard hip-hop charts.